18 Creative Ways to Recognize Employees
According to a Maritz Research study, employees who participate in creative recognition programs at work are five times more likely to feel valued, 11 times more likely to feel committed and seven times more likely to stay in their jobs.
Still not convinced a recognition program is worth the investment? "On average, it costs a year's salary to replace an employee," says Ken Lloyd, organizational behavior consultant and author of 151 Quick Ideas To Recognize And Reward Employees.
Here are 18 creative ways to recognize employees today – and ensure that they don't jump ship.
1. Erect a wall of fame for top performers. Choose a highly visible wall in a public area of the office and post the photos, names and accomplishments of employees who exceed goals or reach key milestones. Give a gift card or another small reward to whoever makes the wall.
2. Don't wait five years to celebrate an anniversary. "At most companies, the highest employee turnover occurs between day one and year three," says Charles Elton, co-author of The Carrot Principle. Pepsi makes newer employees feel valued by giving them logoed bottle-cap keyrings on their first day, engraved pens on their second anniversaries and a crystal Pepsi bottle on their third. All gifts are accompanied by cards and messages from the CEO.
3. Use the power of the press. "Company newsletters provide excellent opportunities for recognition," Lloyd says. "Employees enjoy reading words of praise and they appreciate the efforts managers take to write personalized articles."
4. Recognize employees' family members. Have a stellar sales rep that's constantly traveling? Elton recommends sending a food basket or logoed gift directly to spouses or partners with a note from the CEO that says, "Thanks for taking care of all of the big things at home so [fill in name here] can be on the road."
5. Send high performers back to school. Recognize key players by offering them in-house training, off-site seminars and college courses, advanced degree programs, certification courses, peer counseling sessions and advanced management training.
6. Award lapel pins to top achievers. "The Hard Rock Café gives out so many milestone and recognition pins that it takes waitstaff up to an hour to put them on, and they come to work looking like Russian Generals," Elton says. "But they're willing to do it because they're proud to wear them."
7. Give winners a choice. Hold a sales or customer service contest and let winners choose from a selection of prizes to make sure they get what they really want. Include trendy items that winners might not already have, like solar-powered charging stations, customized iPod skins and watches loaded with features, like mini flashlights.
8. Use the power of technology. Tout employee achievements Web chats, Internet message boards and any other company communications. As an example, Home Depot broadcasts via satellite episodes of "Breakfast with Bernie and Arthur," (a meeting with the company's chairman and CEO which celebrates employee achievements, among other things) to employees at all store outlets.
9. Reward brilliant ideas. Periodically ask for suggestions to improve a process or save money. Reward the best ideas with logoed merchandise or gift certificates.
10. Do something unexpected. On the Friday of a productive week, stop everything and hold a bowling contest in the company warehouse, complete with prizes for the best bowler.
11. Give promotions the fanfare they deserve. Part of the fun of getting a new title is the congratulations that come from peers. Take care to make a big deal of promotions. As an example, American Express stages celebrations where executives hand out new business cards and leather portfolios to the person being promoted.
12. Don't be afraid to get a little goofy. The most popular performance award at Synovus Financial Corporation – a $30 billion firm – is a tacky pink flamingo with a bow tie that employees proudly display in their cubicles. The flamingo award comes with a luncheon, $100 cash and a paid vacation day, but employees say the bird is the real prize.
13. Use scrapbooks to make a retirement memorable. Everyone can get in on the fun of gathering photos and memories, including customers. Put it all in a big book and give it to the retiree at a celebratory event as a special memento.
14. Let employees nominate their peers. Don't let managers choose who should receive all the awards. Empower employees to catch their coworkers doing something good – and hand out rewards to the peers they nominate.
15. Have seasonal kickoff parties. Is summer your busy season? Kick it off with an indoor "pool party." Spread sand around, play Caribbean music, spread out beach chairs and give employees logoed beach towels and sun visors.
16. Solicit clients' help. Bring in your sales reps' favorite clients for awards ceremonies and recognition events. Let clients present an award and say why their rep deserves it.
17. Leverage your PR efforts. Get employees' achievements even more exposure by sending press releases to the local media, touting staffers' good work.
18. Give gifts on unique holidays. Forgo the annual end-of-year gifts and reward employees at offbeat times of the year, like on March 9 – "I Want You to Be Happy Day."
Did You Know?
APTCO has all the contacts to find the best options for you between imported and domestic sourcing.

Favorite Quotations
"One machine can do the work of fifty ordinary men. No machine can do the work of one extraordinary man."
~ Elbert Hubbard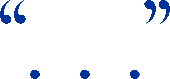 Trivia Corner
February is:
Adopt a Rescued Rabbit Month
American Heart Month
Library Lovers Month
National Bird Feeding Month
National Weddings Month
Sweet Potato Month
. . . and many more than you could count. Check out this
listing
.
Is there just plain too much information out there?
Let us help you sort it out!
---