2019 Apparel Trends - part 2
Last month we reviewed some of the expected trends in corporate apparel. But we couldn't cover if all. The largest trade show in the promotional products business just concluded, with booth after booth showing the latest garment styles. Here are a few observations from the upfront and personal looks at the Expo.
The untucked look
Thanks to big companies like Untuckit, keeping a dress shirt untucked is no longer just for slobs or slackers. And, to keep end-users from looking like their shirts don't fit when they go untucked, brands like Blue Generation are offering shirts that are cut specifically for going untucked and still pulling off that perfect fit. After all, fit is really what makes an article of clothing look its best.
Recycled
Companies like Adidas are making apparel and footwear from recycled and recyclable materials, most notably saving the oceans from trash by using ocean-bound plastic for apparel. Companies like HTT Apparel have been jumping on this trend, too. "Everything that you see here—shirts, caps, jackets—is made from recycled bottles," said Jamie Allen, marketing director from HTT Apparel, Murrieta, Calif.
Workwear
There's a formula for workwear. Safety colors, ANSI certifications, performance materials—voila. It's a good formula, one that's helped make workwear a vital category for promotional apparel. But Hanesbrands Inc. thought it was time for an upgrade. At Expo, the supplier was showing off its new workwear, a pair of ANSI-certified pocket T-shirts—one long-sleeve and one short-sleeve—with a whole bunch of small improvements that make a big impact. Made from a super soft cotton/poly blend for retail-level comfort, the shirts are slightly longer in the sleeves and hem for a better fit while on the job. The pockets also have a built-in pencil compartment, and the six color choices include safety green and safety orange. The subtle upgrades come together to create an impressive shirt option that, finally, puts worker comfort on par with safety.
Name Brands
By offering name brand apparel, companies are giving customers the brands they know. SanMar promoted well-known brands like the North Face and Carhartt. Here are some of the other popular brands you can find on our site.
Adidas
American Apparel
Antigua
Bella
Callaway
Columbia
Dickies
High Sierra
Michael Kors
Nike
Ralph Lauren
Reebok
Russell Athletic
Storm Creek
Tommy Hilfiger
Yupoong
Favorite Quotations
"The secret to getting ahead is getting started."
~ Mark Twain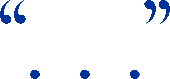 ---