6 Most Unique PPE Products
The world of Covid-19 has brought a wealth of new products to the attention of marketers. It began with traditional Personal Protective Equipment, which was in short supply for medical workers. Manufacturers from various industries, including those of the marketing world, jumped into the void. 4 months later, as it became clear that safety precautions were here to stay, creative designers found solutions to problems we didn't know existed last January. As businesses try to re-open safely, branding is as important as ever.
Face Mask with Straw Holes. Now that people are gathering in restaurants (outside or inside with limited capacity), even though masks will come off completely when food arrives, here's something for in-between.
Ear Saver. Improve the comfort of PPE face masks with ear savers. Reduces irritation around the ears caused by face mask straps. Can help face masks create a better seal to the face. This item includes a large imprint area for great branding.
Headbands with Buttons. The performance headbands are made of a lightweight Poly/Spandex material and comes with a 3/4" button sewn on each side. Eases pain from wearing a face mask all day. Works with most mask styles.
Safety Key Touch-Free Tool. Safety Key Multi-Tool allows for touch-free contact with doors and surfaces. Avoid Direct Contact with Contaminated Surfaces like Door Handles, ATM & Credit Card Keypads, Elevator Buttons, Public Touchscreens, and more. Sleek die cast zinc alloy design with integrated bottle opener and silicone stylus tip.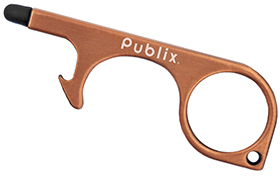 Disinfecting power bank. A power bank for a new age. Featuring a 4000 mAh battery that can provide a full charge for most smartphones, and a built-in Ultraviolet Light. It uses short-wavelength ultraviolet (UV-C) light to kill or inactivate microorganisms, so you can sterilize on-the-go.
Chair Back Covers. Full color dye sublimated imprint on two sides. Fits any standard folding chair. A great way to enforce social distancing.
These are just a few of the surprising products that have come out of this pandemic. For details on these items, click here.
Favorite Quotations
"Hard work is often the easy work you did not do at the proper time."
~ Bernard Meltzer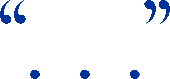 ---