9 Unexpected Apparel Trends of 2018
Branded apparel means more than just slapping your logo on a T-shirt. Companies can burnish their image by staying on top of the latest fashion trends. And let's face it, some of them are a bit weird. Retail styles are taking less time than ever to become available for corporate use. Here's some of the garments we've found that are making headway in fashion big time.
Bike shorts were on the runways for Nina Ricci, Fenty and other companies. Like it or not they are back and will be an inescapable trend of 2018. Pinterest confirmed this…and the great news is there's no lack of abundance in styles, colors for bike shorts. Yes, some of them are being worn as regular shorts and not just on bikes.
Did you know that Ultra Violet is the official color of 2018? Bet you didn't unless you're a fashionista. We're banking on that pretty pastel shade of lavender to take over. That pale hue was all over the spring 2018 runways which were held in the Fall of 2017.
Art infused fashions are big this year. APTCO can make and print overall designs featuring your logo… making for a colorful and rich fabrics design. Trust us, art styled logos infused into a cool design will be the hottest thing going for wearables in 2018. Who's doing it? Companies like Versace, Prada... you name it.
Plaid is also big in 2018 according to Bazaar Magazine, but how does that translate to promotional products? Again, overall prints are so easily achieved now in the promotional products industry. All you need is a creative artist and our know-how of overall printing.
Here's a big surprise… the resurgence of the Fanny Pack! Once one of the most taboo and ugly accessory items has made a big comeback and now the designs are cooler than ever before. In the spring 2018 fashion shows fanny packs were all over the runway. Even people like Rihanna, Kendall Jenner and others were spotted sporting fanny packs.
Workout Clothing is now being worn to work, that's how popular it's become. Also called "Athleisure" the latest fashion styles take it back to the styles of the 80's and 90's. Retro workout pieces have been spotted at Gucci and Louis Vuitton… Remember if you want your customers to wear your logo, why not give them a fashion forward garment?
Most people won't believe this but clear plastic outwear was featured by Calvin Klein, Valentino, Chanel and other outwear manufacturers. Once shunned by the promotional products industry, the opportunities to imprint on clear plastic become major walking billboards. There's nothing quite like it… and there are plenty of options out there. You can combine embroidery and screen printing. You can print four color process, which includes detailed product images. Think of it this way, clear plastic is a billboard that doesn't have any physical distractions. Printing your logo on it is the only image on it… there's no interference from fabric weaves or color.
Denim, dark denim, is back. From jackets to pants and accessories, dark denim is the go to fabric for jean wear this year.
Last, sheer socks… wild as that may seem, sheer socks are big this year. They are being worn with pumps, sneaker or sandals. Add your logo and people will be checking them out. Think we're kidding, "saves" for sheers socks is up by 72 percent.
Did You Know?
APTCO stays tuned in to the changes in apparel styles, so your company image can be fresh and current.

Favorite Quotations
"We are what we repeatedly do. Excellence then, is not an act, but a habit." ~Aristotle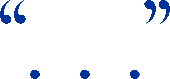 Trivia Corner
March is:
Brain Injury Awareness Month
International Ideas Month
Music In Our Schools Month
National Caffeine Awareness Month
National Women's History Month
Spiritual Wellness Month
. . . and many more than you could count. Check out this listing.
Is there just plain too much information out there?
Let us help you sort it out!
---