A Brief History of the Polo Shirt
1896 The "original polo shirt" wasn't actually a polo at all. Rather, it was a white button-down shirt, created by John E. Brooks of Brooks Brothers. Taking in a polo match in England, Brooks noticed the players had collars that buttoned down so they wouldn't flap in the wind.
1920 The creation of the now-famous polo player emblem occurs in Buenos Aires. Lewis Lacy, an Argentine-Irish polo player and haberdasher, opens a men's shop and begins selling a buttoned-down shirt with the embroidered emblem of a polo player.
1926 The polo shirt as we know it today finds mainstream recognition at the U.S. Open Championship. Top tennis player René Lacoste decides the starched, long-sleeve polo player. traditional tennis whites weren't breathable enough for the sport's demanding agility requirements. He designs and wears a loosely knit tee from piqué cotton that features a buttoned placket, a longer shirttail, and shorter sleeves for easier mobility. Interest takes off immediately.
1933 Lacoste and his friend, Andre Gillier, open up Chemise Lacoste, a company through which the public could buy the same shirt Lacoste unveiled seven years ago. The now-famous Alligator logo has several origin stories, from being used as a nickname for Lacoste to describing the elongated back shirttail of the polo he designed.
1940 The term "polo" becomes common vernacular in relation to the shirt – not only in the sport Polo, but in any type of setting where the shirt is worn.
1951 Lacoste adds a line of colored shirts to the traditional tennis whites and expands production of the shirt into America.
1953 The polo rises as a symbol of a high status, which is only enforced when U.S. President Dwight D. Eisenhower wears one of Lacoste's polos during a game of golf.
1972 Ralph Lifshitz (aka Ralph Lauren) creates a casual-wear company named Polo, which produces its own line of the popular shirt featuring the emblem of the embroidered polo player. The Ralph Lauren polo becomes the standard of American fashion tastes.
1990 Companies begin branding their own logos onto polo shirts for casual and business wear.
2000 Advancements in fabric technology create unending demand for the polyester performance polo.
Where is this all going, and what has changed over the last decade? The prevalence of performance fabrics has to be the biggest change. Moisture-wicking fabrics are easily found now, making the wearer more comfortable in hot weather. Snag-proof shirts and stain-resistant finishes are also sought-after performance features for a number of uniform solutions. And no longer do women have to suffer with unisex clothing. Feminine styles have turned "have to wear" into "want to wear". Flattering fits, more than 3-buttons on the placket, novelty trims are all common. For those times when both males and females must be outfitted, like with a sales force or trade show team, companion styles for men and women are in order. The polos can be an exact match or be in complementary colors that reflect the overall brand image.
Did You Know?
APTCO can handle your corporate apparel needs from start to finish.

Favorite Quotations
"A person who never made a mistake never tried anything new."
~ Albert Einstein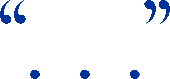 Trivia Corner
October is:
Breast Cancer Awareness Month
Adopt A Shelter Dog Month
National Book Month
National Dental Hygiene Month
Vegetarian Month
National Sarcastic Awareness Month
. . . and many more than you could count. Check out this
listing
.
Is there just plain too much information out there?
Let us help you sort it out!
---