A Loyalty Program That Works
It is frightening when cracks suddenly appear in the cement in and around your home. The first thought is "Uh-oh, this is going to cost me a small fortune to fix." There's not a whole lot to feel good about, unless of course you're dealing with "The Crack Team."
Established in 1985 (although franchising didn't begin until 2004), The Crack Team aims to put a happy face on minor leak and crack work. To do so, they enlisted Mr. Happy Crack. The tongue-in-cheek mascot appears on everything from shirts to magnets to keychains to a sticker placed where the successful project was completed.
Leveraging logoed merchandise has not only helped build the brand; it has helped create loyal customers – customers who will not only call The Crack Team again, but who also will go out of their way to recommend the service to friends and family.
"We're really the only one in our industry using merchandise as a lead builder," says CEO Bob Kodner. "We get so much bang for our buck."
How much? Kodner says sales are up about 60% this year. And consumers aren't satisfied with the logoed leave-behinds that workers give them. They want more. In fact, the company sells about $500,000 a year in logoed Mr. Happy Crack items at Mrhappycrack.com. Indeed, "A dry crack is a happy crack" thongs, boxer shorts and bottled water are in demand.
Often consumers will raise their hands to receive free merchandise or regular communications and offers by joining affinity clubs like Coca-Cola's "My Coke Rewards." In the U.S. alone, there are 1.32 billion memberships to loyalty and affinity programs. But offering logoed merchandise to build loyalty doesn't have to be complex. Sometimes, it's just about having a sense of humor. "We are just trying to destigmatize the perception people have about our business," says The Crack Team's Kodner. "Our experience is that once you see our brand, you won't forget it."
After the team finishes their work, the company follows up with coupons and scratch-off cards for discounts at Mrhappycrack.com. This helps perpetuate the brand. "Let's face it, I just had my gutters cleaned and I have no idea what the name of the company who did it was. You'll see people walking around in Mr. Happy Crack T-shirts. They remember our company."
Did You Know?
APTCO offers books as promotional marketing vehicles - any published book can be branded with your information for a message that lasts.

Favorite Quotations
"Do what you can, with what you have, where you are."
~ Theodore Roosevelt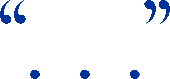 Trivia Corner
Average number of eggs laid by the female American Oyster per year 500 million. Usually only one oyster out of the bunch reaches maturity.
Is there just plain too much information out there?
Let us help you sort it out!
---