AMBER Alerts promote sign-ups
The first three hours after an abduction are the most critical in recovery efforts. This statistic was the driving force behind the creation of the AMBER alerts program, an early response system that began in 1997 using radio as its primary delivery method. The program has helped reunite more than 260 children with their families.
Wireless AMBER Alerts are text messages that are sent out to subscribers as soon as local law enforcement releases an AMBER Alert. Important information about the child or any known information about the abductors or the vehicle are included. Wireless Amber Alerts offers a way to get information to wireless phones so that more people can be watchful.
In combination with The Ad Council, a campaign was launched to gain one million new subscribers. One of the components was the distribution of egrips, which are non-slip pads that can be attached to cell phones or other devices. "I am thrilled to advertise our critical messages on this unique non-traditional advertising medium," said Peggy Conlon, CEO, The Ad Council. "We are grateful for egrips' generous contribution, as their product aligns perfectly with the objectives of the Wireless AMBER Alerts program to engage wireless subscribers in saving abducted children."
During Advertising Week 2007, 1000s of Wireless AMBER Alerts Non-Slip Strips were given away in New York City. "In just one week, we were able to double the weekly average of sign-ups (according to The Wireless Foundation)," says Ellyn Fisher of The Ad Council. "We can't thank you enough! We were able to significantly increase awareness of Wireless AMBER Alerts in and around New York, potentially saving many abducted children in our area."
Did You Know?
APTCO offers a full selection of calendars. Even in this age of PDA's and BlackBerry's, everyone needs at least one calendar. Even with the current rush, we have suppliers ready to make holiday deliveries.

Favorite Quotations
"Nothing changes more constantly than the past, for the past that influences our lives does not consist of what happened, but of what men believe happened."
~ Gerald W. Johnston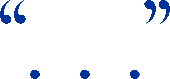 Trivia Corner
The average person's hair will grow approximately 590 inches in a lifetime.
Is there just plain too much information out there?
Let us help you sort it out!
---