Calendars in the Age of Blackberrys
In these times when so many people rely on PDA's, Blackberrys, and even cell phones to keep track of appointments, you'd think printed calendars would be disappearing. But that's kind of like the prediction of the paperless office that was supposedly ushered in by the birth of the personal computer. We all know that never came to pass — if anything, there's more paper now than before.
Surveys show that business people use an average of 2 to 3 calendars regularly. Calendars are looked at an average of 12 times a day. Why do they persist in popularity? Practicality! There are so many styles that they could be anywhere — on the wall at home or the office, on a desktop or in a pocket. Case-Western Reserve University did research comparing the advertising potential of calendars to other media. They topped Direct Mail, Magazines, Newspapers, Radio, Television, and Internet.
Newspapers - High-cost ads that last one day, compete with hundreds of others for attention, often missing your target audience completely.
Magazines - Ads in trade publications are more likely to reach your target, but may have visibility for only a week or two
Radio - Expensive audio spots often fall on the deaf ears of people outside your target despite their advantage of being quickly changeable.
Television - Even when your ad finds its audience, it competes for attention with countless others, not to mention the possibility of a fast channel change by the viewer, or just being skipped over on DVR playback
Internet - Software to suppress pop-ups and sites that prohibit banner ads have reduced the options for effective Web-based advertising beyond your own site.
Direct Mail - When carefully targeted, your ad has a chance of getting its message through, as long as it is interesting enough to get opened before it is discarded.
Calendars - Carefully targeting, clear messaging and long-term visibility make these advertising tools the high-impact low-cost alternative to other media.
Why Calendars in April?
Imagine being a manufacturer and having to produce 90% of your annual business in a 30 day time frame. It makes for a real challenge managing the business the other 11 months, and a near impossibility during that frantic 12th month. That's why nearly every calendar plant offers special deals early in the year to encourage orders when the equipment would otherwise be idle. Substantial discounts make it very attractive for buyers, and what's more, the calendars can be stored for delivery and billing at a date later in the year. No wonder most calendar buyers jump at the chance.
Here are some useful ideas for getting calendars placed where your message will be seen every day:
Send a letter inviting people to come in and pick up their special gift.
Hand them out personally as a Thank You for business.
Have route drivers and delivery personnel hand them out.
Place them on a counter top or table.
Keep a supply on display in your waiting room.
Use them as invitations to holiday parties or open houses.
Did You Know?
Personalized direct mail has matured. Variable Data Printing (VDP) allows the marketer to build a brochure or postcard based on specific information. Better targeting of the message results in much higher response rates. Aptco can handle your complete direct mail program.

Favorite Quotations
"The great use of life is to spend it for something that will outlast it."
~ William James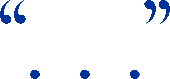 Trivia Corner
On average women say 7,000 words per day. Men manage just over 2,000.
Is there just plain too much information out there?
Let us help you sort it out!
---