Church Lures Attendees With Promo Products
Life Pointe Christian Church, in Charlotte, NC, was nearing completion of its new church and needed to make its presence known because this wasn't just a new building, it was the opening of a new church to the area. Fortunately, the church had a well-planned marketing campaign that established its brand identity through the use of promotional products.
From the beginning, Life Pointe used promotional products, specifically imprinted flying discs and water bottles, to achieve its two main objectives: To build attendance and to create awareness in the community. The items we used were bought with the sole intent of getting the word out about our opening day, says Life Pointe Minister Matt McGue.
The campaign began several months before the opening with a summer event for pet owners held at a local park. The day included several area vendors representing pet-related businesses and was hosted by Life Pointe, which distributed the flying discs to everyone in attendance, especially dog owners, who were able to use them to play fetch with their pets.
The next effort was a weekend-long drive-by flying-disc throw; church members loaded up vans with the discs and drove through neighborhoods tossing them on peoples driveways, so they would notice them as they got in and out of their cars. One woman, McGue notes, thought it had been blown into her yard by a storm and that perhaps God was trying to tell her something. She came out, and is still with us, says McGue.
Life Pointe also handled the creation of a co-branding promotion with the local YMCA. It's the Young Men's Christian Association, so they really have the same heart and philosophy that we do on promoting our faith, says McGue. I got permission to put the Y's logo on one side of a water bottle, and placed ours on the other. This, he explains, allowed the church to hand out the bottles to Y members at every event the organization held.
In all, the church gave out 3,000 bottles and 5,000 discs. The results were pretty impressive. All new visitors to the church were asked to fill out a card explaining how they initially heard about the church. More than 10% cited the imprinted gifts.
"I think the marketing pieces were very valuable in getting our name and identity out in the community," says McGue. It created an association with our name and logo, who we are and, most importantly, got people to check out our church.
Favorite Quotations
"Coming together is a beginning, staying together is progress, and working together is success."
~ Henry Ford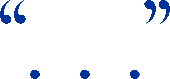 Just for Grins
Helpdesk: Your password is the small letter a as in apple, a capital letter V as in Victor, and the number 7.
Customer: Is that 7 in capital letters?
Is there just plain too much information out there?
Let us help you sort it out!
---