Craftily Concealed Construction
We learn a lot each year studying the results of printing and marketing awards, such as the PEAK awards presented by the PSDA (Print Services Distribution Association). The image above has quite a story to tell, and its success in telling that story led to a top award.
THE CHALLENGE
Let's face it, construction in progress is often ugly. In a nice area like Chicago's Michigan Avenue, it can be an eyesore. With the grand opening of the new St. Jane Hotel still a few months away, hotel management needed to find a way to continue construction on the inside, while giving people passing by on the outside a glimpse of what was to come. This "advertisement" of sorts also doubled as a way to keep people from seeing all the construction mess and passing judgement before the doors were even open. The graphics were as much a decor piece as an advertisement for the new hotel as they crafted a mood.
THE SOLUTION
This distributor assembled a team of suppliers and designers, in conjunction with the hotel ad agency, and created a plan to create and install custom window graphics. The ground floor was installed on the outside of the windows, while the second and third floor were installed on the inside. Utilizing white ink technology and clear window vinyls, the design concept allowed the sunlight in by day, and interior lighting to shine out on to Michigan Avenue by night. In addition, a barricade banner was installed in front of the soon-to-be entrance of the St. Jane Hotel. With the words "Opening Soon" placed front and center, it tied in with the clean lines of the landmark building. Among the obstacles were the typical Midwest spring weather, including 35-degree temps, sleet, and snow on the first day of installation. With a break in the weather, the deadline was met, and everything was finished before their photo shoot and on-site visit from the hotel group management board.
THE RESULT
The result was a beautiful mural on glass that accentuated an already iconic building. The window treatments were up for two solid months during spring as well as early summer traffic. Overall, the project achieved both of its primary goals: to create a taste of what was yet to come and shield the outside from the construction going on in the inside.
DID YOU KNOW
APTCO and its team of print providers produce wall-size graphics on all kinds of materials, from canvas banners to corrugated plastic signs to aluminum and back-lit plastic. Call us to discuss your indoor and outdoor display needs.
Favorite Quotations
"Curiosity is, in great and generous minds, the first passion and the last."
~ William Samuel Johnson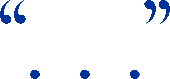 ---