Curious George Promos Squash the Sniffles
When The Quigley Corporation — the makers of Cold-Eeze products like KidzEeze sore throat pops and bubble gum — wanted to target the parents of young children for a recent marketing effort, it didn't monkey around. It partnered with Universal Pictures for a promotion tied to the recent release of the animated film Curious George.
"The incidence of the common cold in families is much higher than it is with people who don't have families or kids in the households," says Albert Piechotta, director of marketing and communications for The Quigley Corporation. "And the kids in most households are drawn to Curious George."
"Curious George is really a film for the entire family," adds Cari Cohen, vice president at Universal Pictures. "When looking for partners on the movie we were thoughtful in picking the brands that not only targeted families but were kid-friendly and Cold-Eeze had a trusted relationship with parents."
The promotion includes a sweepstakes where consumers can enter for a chance to win a grand-prize trip for four to one of the Universal Studios theme parks. Second-prize gift packs include Curious George Namco Game Boy games. And third-prize winners get goody bags filled with Curious George T-shirts, baseball caps, Beanie Babies and motion picture soundtracks. Consumers can also send in two Cold-Eeze proofs of purchase, along with a $5.50 shipping and handling fee, to receive a Curious George backpack.
The sweepstakes will run through the film's DVD release date in September. To keep the excitement going, Cold-Eeze customers can visit a Web site, www.coldeeze.com, where they can sign up to receive ongoing communications and promotions. The Web component of the campaign "helps cement relationships with customers," Cohen says.
Favorite Quotations
"Whether it's the best of times or the worst of times, it's the only time we've got."
~ Art Buchwald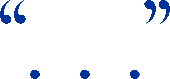 Just for Grins
Helpdesk: What anti-virus program do you use?
Customer: Netscape.
Helpdesk: That's not an anti-virus program.
Customer: Oh, sorry... Internet Explorer.
Is there just plain too much information out there?
Let us help you sort it out!
---