Dimensional Mailing Gets Big Results
With the proliferation of email for marketing (yes, including this very newsletter), old fashioned physical mail can have a bigger impact than ever. That is, if it gets attention. Here's an example of a campaign that used lumpy mail that couldn't help but be opened. But getting opened is just the first step. A well-crafted campaign was designed for results.
Towne Park is a large national valet parking and parking management company. Many of their 500+ clients are hotels and resorts. Towne Park had spent a great deal of effort defining their ideal client and, in doing so, identified nearly 100 prospective hotel accounts that met their criteria. The company's challenge was to reach the people with the busiest position at the hotel — the General Managers.
They created a series of targeted dimensional mailers with personalized cover letters followed by specifically timed emails and phone calls. The campaign included four dimensional mailers, each with a different theme and each arriving on Monday morning (the GM's slowest day of the week). The first mailer asked if the GM knew how long his guests were waiting for the retrieval of their vehicle and included a branded stopwatch. Next, Towne Park sent a mailer asking if the GM was certain they are capturing all of their potential parking revenue and included a branded Magic 8 Ball. The third week's mailer focused on the Towne Park culture and their high level of customer satisfaction. Each GM received a map of the USA showing the cities Towne Park serviced and included a branded pitcher, custom designed canister and several packets of Kool-Aid. After their prospects received the stopwatch mailer, Magic 8 Ball mailer and Kool-Aid mailer, they were sent a branded mailer tube with a white flag indicating their surrender and asking how they could get a moment of their time.
The campaign far exceeded expectations and has been successful in helping them to grow their business. 25 meetings were scheduled, resulting in a 27% conversion rate and to date, the campaign has generated more than $150,000 in new revenue for the company. Even GM's that didn't meet with a Towne Park salesperson expressed their appreciation for inclusion in such a creative campaign.
Promotional products played a key role in this campaign, but what really made it successful was the carefully conceived message that the products carried. If you'd like to try something like this, give APTCO a call.
Did You Know?
January is the traditional start of the trade show season in the marketing business. We've just returned from our national show, so we're prepared with the latest ideas to help you.

Favorite Quotations
"The difference between try and triumph is just a little umph!"
~ Marvin Phillips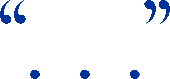 Trivia Corner
January is:
International Brain Teaser Month
Learn to Ski and Snowboard Month
International Creativity Month
National Codependency Awareness Month
National Skating Month
Walk Your Dog Month
. . . and many more than you could count. Check out this
listing
.
Is there just plain too much information out there?
Let us help you sort it out!
---