Dippin' Dots Sweepstakes Uses Movie Tie-in
For the up-and-coming frozen treats company Dippin' Dots, its movie tie-in with New Line Cinema's Journey to the Center of the Earth was a big deal. To get the most out of its first-ever movie partnership, the 300-store chain wanted to come up with a way to drive repeat purchases. To do so, they used a series of collector's cards, beach towels and a trip to Reykjavik, Iceland as part of a sweepstakes that ran throughout July.
Dippin' Dots, which make cryogenically frozen beads of ice cream, yogurt, sherbet and flavored ice, offered four collector's cards with scenes from the movie. On the back was a maze they could navigate (once completed it made an image of a dinosaur or the outline of Iceland). The card also included a code that could be entered at Dippindots.com/journey. The code allowed consumers to enter to win a variety of awards. If they collect all four, they get an extra four entries.
Beyond the trip to Iceland, prizes included lots of free products such as DVDs, movie posters and a party pack that included a logoed beach towel. "Towels tie into summer," says Terry Reeves, communications director for Dippin' Dots. "They are great advertising if there is a retail stand around. People are always looking for a treat." By entering the contest, consumers were also inducted into the new "40 Below Zero" loyalty program. "The bottom line is building a database of people opting into the loyalty program. Offering the collector's cards and other prizes entices them to become repeat consumers," Reeves said. The movie opened nationally July 11.
This well-crafted program paid for itself many times over. It was successful because it was designed as a customer acquisition and retention program. While it certainly increased brand awareness, more importantly, it led customers to take action that led to repeat business. The promotional products were not giveaways but tools that brought results. APTCO can do the same for you.
Did You Know?
APTCO can help you put information in people's hands that can be automatically updated anytime. To find out how, ask us.

Favorite Quotations
"All generalizations are false, including this one."
~ Mark Twain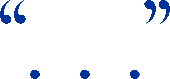 Trivia Corner
The average American will eat 35,000 cookies in a lifetime. We won't ask where you fit in.
Is there just plain too much information out there?
Let us help you sort it out!
---