Eco Apparel Trends in 2020
Every January, Promotional Products Association International (PPAI) draws thousands of attendees to EXPO, where new products of every description make their debut. Apparel is one of the largest segments of this industry, so we'll take a look at some of the new trends that have appeared.
This year, apparel saw a particularly big push toward sustainable manufacturing processes, fabrication and design. At Expo, exhibitor Hanes/Champion shared news about its plans to replace all virgin polyester used in its Alternative brand with 100-percent recycled polyester, along with a larger goal of 100-percent landfill diversion by year-end. Vantage Apparel showcased its Earthwise Collection, which includes an array of shirt styles—polos, hoodies and long sleeves for men and women—made from polyester sourced from recycled consumer materials like plastic bottles. The company has also pledged to recycle enough material to equal the removal of 500,000 plastic bottles from the world's oceans by the end of 2020.
And exhibitor Threadfast Apparel introduced the Unisex Ultimate Short-Sleeve Tee, which is made from a blend of 60-percent cotton and 40-percent recycled polyester. The company is also a member of the Better Cotton Initiative, meaning that all cotton used in its products is sourced from sustainable farms that emphasize workers' safety, advocate for women's inclusion, care for soil health, use fewer harmful chemicals and practice sustainable water use.
Another trend on the show floor included reversible and changeable apparel. During one of the fashion shows held on the PPAI Expo Live! stage, Charles River Apparel showcased one of 18 lightweight pullovers, vests, jackets and ponchos—all items are made using at least 94-percent Softex polyester—that fold into its own pouch pocket with a zipper closure. Storm Creek also exhibited products with easy-packing capacity, like the Women's Eco-Insulated TravelPack Vest, where the garment conveniently folds into its right-hand pocket.
We can expect these trends to continue. Stay tuned to this space for the latest developments.
Top-trending Eco Materials
Hemp: Perhaps made ever-more popular by the decriminalization of marijuana in several U.S. states, hemp is one of the most abundant and practical alternative clothing materials. Hemp fabrics are made from cannabis sativa fiber or industrial hemp, and hemp plants are incredibly fast-growing with a high return. According to Interesting Engineering, hemp plants produce 250 percent more fiber than cotton, within the same amount of land space. Hemp also carries antibacterial properties, and is known to fight the growth and spread of bacteria.
Organic cotton: Yes, one of the greatest alternatives to cotton is—cotton—but with an organic twist. Organic cotton is grown without pesticides, fertilizers, insecticides, herbicides or genetically-modified organisms, making it more eco-friendly than traditional cotton. Organic cotton also produces nearly half as much carbon dioxide as traditional cotton and requires less water to grow. And hey, it's cotton, so we know it's super soft to the touch.
Peace silk: Also known as ahimsa silk, peace silk is an option that's considered vegan, as it is made using the cocoon of a silkworm after the fully-grown moth has discarded it. The origin of peace silk is rooted in non-violence to other forms of life, and, as such, no worms or moths are harmed in the process. The material is 100 percent eco-friendly, and peace silk is harvested naturally, rather than farmed.
---
Favorite Quotations
"Success is not final; failure is not fatal. It is the courage to continue that counts."
~ Winston Churchill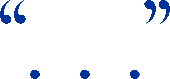 ---