Five Steps to Success with Cause Marketing
Cause Marketing is becoming increasingly popular as a means for businesses to build a positive reputation while helping out a worthwhile charity. If a company's products and market align well with a known local or national charity, then that's a good place to start. But there are many examples of successful partnerships that developed simply because the business recognized the worthiness of a cause, and wanted to help out. The positive associations of the brand with the cause will always bring benefits to the sponsoring company.
The most effective promotions take a lot of planning, so we advise starting at least two months in advance, if not more. There are so many worthy causes, it shouldn't be hard to find one that resonates. It might be heart disease, diabetes, aids, substance abuse, or one of the many cancers. Check charitywatch.org for ratings of charities. Since October is Breast Cancer Awareness month, and we suggested two months of planning, what follows uses examples relating to breast cancer, but they apply to any cause at any time.
Step One
Choose a worthy organization. Some breast cancer charities focus on survivors, while others support prevention, awareness or a cure. Make sure your company's main interest matches that of the organization for which you're planning to raise funds. Also, do you want the funds to be used within your community or on a national level? That decision may also help you decide which group you want to support. Finally, you needn't be affiliated with a group prior to your event. If you've raised money and want to donate it, any organization will take it. But consider contacting them in advance, as many offer kits and collateral material.
Step Two
Decide on an event. While the most common and well-known breast cancer fundraising events are walks or runs to promote a cure, your options are vast. Consider whom you'd like to target, and build from there. High-earning sales reps might be more willing to participate in a golf event, rather than a volleyball tournament. However, a volleyball tournament or a fun, Olympics-style event might appeal to high school and college students. Indeed, it doesn't have to be an event - it can easily be a product promotion, with an advertised contribution for orders meeting certain criteria. Just make it simple to understand, and appealing to your audience.
Step Three
Pick great products. As the planning gets underway, start thinking about logoed items you'll want to use as premiums. And remember to match the item to the event. Golf tees are a staple for a golf tournament. Water bottles and T-shirts are ideal for physical activities. Picture frames and etched drinkware are hot items for evening galas. Naturally, pink items fit in with breast cancer, but whatever the cause, there are products that fit the theme.
Step Four
Promote and advertise. Just because you're getting involved doesn't mean people will automatically participate or donate. You need to get the word out. Send out a mailing to your target audience with an imprinted product inside to give the envelope bulk. For example, use a pink ribbon keyring with the slogan "You're the Key to the cure" as well as your company logo and phone number. Send press releases to the local media. And don't forget social media: Encourage your friends, family and staff to post information on their Facebook pages. Create a fan page on Facebook for the event, and Tweet as often as possible prior to the event.
Step Five
Don't forget the volunteers. To pull off a successful event you're going to need volunteers, and it's definitely nice to show your volunteers that they are appreciated. To ensure that they feel connected and part of the cause, you need to motivate them. Event workers can be given pink T-shirts or polos with the event name on the front and "Event Staff" printed on the back. If the event is being sponsored by more than one company, then the shirt back should include the logo of all participating companies. Recognition after the event goes a long way, too. Consider small logoed picture frames or commemorative pins as thank-you gifts.
There you have it! Your organization made a contribution to a worthy cause, and gained invaluable public recognition while doing it. If you followed these steps, you built your business along the way. That's what they call a win-win! If you'd like to try it, give us a call and we'll be glad to help.
Did You Know?
APTCOWEB News is 5 years old this month. We've been in business about 3 times that long. Since our newsletter launched, we've expanded to include a blog and Facebook page.

Favorite Quotations
"Always do right; this will gratify some people, and astonish the rest."
~ Mark Twain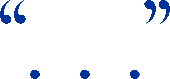 Trivia Corner
August is:
American Adventures Month
Get Ready For Kindergarten Month
Golf Month
Happiness Happens Month
National Water Quality Month
National Immunization Awareness Month
. . . and many more than you could count. Check out this
listing
.
Is there just plain too much information out there?
Let us help you sort it out!
---