Flexibility Check
If you're still getting business email in the midst of the COVID-19 crisis, then things are still moving along, albeit at a much slower pace. I hope that you are taking care as we are all surrounded by this invisible threat. As a company focused on printing and promotions, APTCO is all about flexibility. We began 24 years ago by designing and selling business forms. Shortly after, we expanded into promotional marketing and print of every description, from signs and banners to mugs and branded apparel. And sudddenly, we find ourselves providing personal protection equipment! All this was possible because of a diverse network of independent manufacturers across the country. As the hub of this network, I'm able to work from anywhere, and not surprisingly, find that I'm working with partners doing the same. Of course, production lines have reduced (and well-spaced) staff, but many are still in operation. In those states with mandatory closings, alternative sites are available, so we continue shipping products on a daily basis.
So, working from home (WFH) becomes the new normal for the foreseeable future. (We can all guess, but can't see.) Here's a helpful work-from-home guide that might assist you in navigating this new landscape.
Stick to Your Morning Routine Try to complete your normal morning tasks while you're at home. Make sure to get dressed as you normally would to go to the office. What else in your morning routine indicates that you are about to go to work? It might be having a cup of coffee or stretching. Whatever it is, keep doing it even when your office is your home.
Maintain Regular Hours Set a schedule & stick to it. This will also help you to maintain a work-life balance while being at home.
Take Breaks Make sure to still take time away from your screen while you are at home to avoid burnout. Remember to take a lunch break, and stay hydrated.
Choose a Dedicated Office Space Not everyone has an office space in their home, but try to dedicate a small desk or table to be your work space. Try to steer clear of spaces in your home that are associated with leisure time, like your bed or the couch.
Set Some WFH Rules If you will not be home alone, make sure to set some ground rules with whomever you are sharing your space. Make sure that spouses/children/roommates know that even though you are home, you are working and need to be productive.
Stay Connected Working remotely will require you to over-communicate with your co-workers. Make sure to stay in contact and schedule video calls when needed. There are a ton of programs available that will help you stay in touch. Here is a partial list of online tools:
As we settle into this routine, employers are doing all they can to make things comfortable for work-from-home employees. Our web site is loaded with practical solutions to this need.
---
Favorite Quotations
"Things turn out the best for the people who make the best of the way things turn out."
~ John Wooden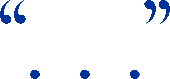 ---