Free Music Downloads Fuel Domino's Promo
Philly Cheese Steak Pizza versus Brooklyn Style Pizza: Which one's the better pie, and why?
That's the buzz behind Domino's latest national product promotion, which brought the two regionally inspired pizza favorites together in a head-to-head online debate. For three weeks in April, pizza lovers could log onto the company's Web site at www.dominos.com and vote for the pie of their choice.
More than 25,000 consumers participated in the promotion, which was designed to up pizza sales and Domino's Web traffic, as well as increase the publics awareness of the two pies. The Brooklyn Style Pizza emerged as the victor. Domino's declined to specify the exact number of votes for each pizza, but said the winner edged out it's Philly counterpart by a narrow percentage.
"These pizzas were launched some time ago and have stayed on the menu because customers keep asking for it," says Trish Drueke, Domino's vice president of brand marketing and research and development. The company introduced the Brooklyn Style Pizza in October 2006 while the Philly Cheese Steak Pizza hit the market in 2003. "The fact that the Brooklyn Style Pizza is only winning by a slim margin signifies that they're both customer favorites and we need to continue offering them."
Domino's, an international leader in pizza delivery, helped fuel the discussion with the launch of a newly updated Web site in mid-February, which featured an interactive pizza delivery expert beckoning visitors to click on one of three doors. (Domino's tagline is "Get the Door. It's Domino's.") Behind door number one, visitors could vote for their favorite pizza, with the winning pie selected as the paint scheme on the #00 Domino's Pizza Toyota at the April 29 NASCAR Nextel Cup Series. Domino's is the official pizza of NASCAR. "Our ability to link the promotion to NASCAR took the debate to another level," Drueke says. "It's a very passionate audience. The fans are unlike those you see in any other sport."
The campaign saw a total Web traffic increase of approximately 200,000 hits in comparison to Domino's previous national promotion for its cheesy garlic bread pizza - which ran in February and did not include the NASCAR voting component. Two aspects of the recent campaign included free music downloads of Philly and Brooklyn artists songs via Domino's dTracks (door number two) and commercial reruns of its 30-second TV spot advertising the promotion (door number three). During the Philly vs. Brooklyn Pizza Debate alone, Domino's dTracks received 229,172 streams (out of a combined 394,186 streams to date) and the company expects to continue offering the service.
"When you can effectively link a consumers passion about a product with sports or entertainment, it's a win-win for both the brand and the consumer," says Jill Cooley, Domino's promotions and partnerships director. "In our case, we linkedit to two pizzas that are big favorites and NASCAR, which is a big catch among a lot of consumers."
Free music downloads have become increasingly popular in promotional campaigns. If you'd like to know more about how these can help you, give us a call at APTCO for more info on how they can be used by many different types of business.
Did You Know?
APTCO provides bags and packaging of every description: plastic, paper, non-woven, shopping bags, litter bags, doorknob bags, zip-lock bags, drawstring bags, die-cut bags, tote bags, halloween bags, holiday bags, along with presentation folders, boxes, ribbons, and custom packaging.

Favorite Quotations
"Imagine what a harmonious world it could be if every single person, both young and old, shared a little of what he is good at doing."
~ Quincy Jones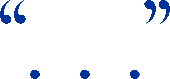 Trivia Corner
The average person is about a quarter of an inch taller at night.
Is there just plain too much information out there?
Let us help you sort it out!
---