Fundraising the Bar
You know those car wash fundraiser events school children hold to raise money for a trip or cause? The effort is admirable, but the quality of the wash is questionable, the time it takes is extensive, and the small amount of money raised means it is usually not worth the hassle. Nevertheless, car wash businesses tend to see these school activities as competitors. Rain Tunnel Express, an automated car wash business in the St. Louis area, saw things differently. They saw opportunity, and created the perfect solution. By using their facility, schools could see a 70 percent increase in fundraising by having their students concentrate on selling discounted Rain Tunnel wash cards. Students would receive a whopping 50 percent of the card sales for their trip or charity when holding a fundraising event at one of Rain Tunnel Express' seven locations. However, the client had to promote this idea effectively to the schools, and that's when they reached out for help.
The result was an introductory promotional kit with a variety of branded items, including a ceramic travel mug, Post-It notebook, water drop stress reliever and a USB car charger — all packed into a Koozie lunch bag. Also included in the bag was a custom litter bag with a tear-off coupon, a brochure explaining the benefits of a Rain Tunnel Express fundraising program, and free wash cards. These kits are delivered to decision makers at the schools to make an impactful impression on the benefits of fundraising with Rain Tunnel Express.
Rain Tunnel Express has received fantastic responses to these promotional kits, and they always seem to have a calendar full of scheduled fundraising events at their locations. Scott Knight, owner of Rain Tunnel Express, commented: "This program has strengthened our community relationships and opened a number of doors with schools and nonprofit organizations. The printed materials communicate our commitment to improving the environment, and the promotional items keep us front of mind. We definitely plan on repeating this program next year."
Did You Know?
Community involvement can reap big benefits for businesses.

Favorite Quotations
"Change happens at the speed of trust."
~ Steven Covey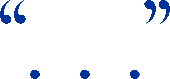 Trivia Corner
July is:
National Parks & Recreation Month
National Ice Cream Month
National Deli Sandwich Month
National Blueberries Month
National "Doghouse Repairs" Month
Get Ready For Kindergarten Month
. . . and many more than you could count. Check out this listing.
Is there just plain too much information out there?
Let us help you sort it out!
---