Get Healthy for Summer" Motivates Retail Chain
Summer is here. Marketers who incorporate a summer theme into their programs started long ago to develop their programs. Abbott Laboratories was about to unveil a new "Get Healthy for Summer" marketing strategy to tout their new vitamin line. They were challenged to find an interesting and functional way to excite their retailers over the new marketing plan. Having had success in the past with drinkware items, the company was drawn to use a sports bottle, but wanted something more unique. After reviewing many options, they selected the StayFit Pedometer Set, which includes a pedometer, sports bottle, accessory pouch, and reflective arm band.
One month before the official marketing launch, retailers received three sets (one for each store manager), inserts including health and weight loss tips, and a brochure about the company's featured "Get Healthy for Summer" vitamins. A total of 6,900 sets were sent to the company's 2,300 stores. The set allowed the company to expand on a proven promotional tool while utilizing the pedometer to put retailers in the "Get Healthy for Summer" mindset. It also served as a sneak peek regarding the upcoming marketing campaign.
Result: The feedback from retailers was extremely positive. The StayFit Pedometer Set not only encouraged managers to get into shape, but the tips and fact sheets also helped them to understand how vitamins can aid in wellness programs. Because of this, they could better assist their consumers with purchasing decisions. Store managers were so pleased with the sets, that they ended up expanding the program and reordered enough sets for each retail employee.
This is just one example of how promotional items can be part of a comprehensive marketing program. Here are some other ideas you can use:
Use as a gift for race attendees. Give it to each participant at the registration table. Work with a sports drink retailer so participants can stop before and after the race to fill up their polycarb bottle.
Use as a motivational tool for a company fitness program. Have employees track their steps for a certain time period. Give away prizes to employees who log the most steps.
Use as an incentive for a school program summer fundraiser. Any student that raises over a certain amount of money will receive a free set.
Give the set away as a free gift with a large purchase at a fitness-related store.
Did You Know?
APTCO provides labels of every description: sheeted inkjet/laser labels, thermal transfer/direct thermal labels, pinfeed labels, roll labels, full color product labels, shipping labels, bumper stickers, name badges, you name it.

Favorite Quotations
"You see, wire telegraph is a kind of a very, very long cat. You pull his tail in New York and his head is meowing in Los Angeles. Do you understand this? And radio operates exactly the same way: you send signals here, they receive them there. The only difference is that there is no cat."
~ Albert Einstein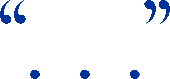 Trivia Corner
Cats average 16 hours of sleep a day, more than any other mammal.
Is there just plain too much information out there?
Let us help you sort it out!
---