How to Have a Show Stopper at Your Next Trade Show
Anybody can give away pens, key chains, and T-shirts at a trade show. But it's how you use these products to interact - and even play - with show attendees that makes them linger in your booth rather than pass it by.
Lear Corporation had a new web site it wanted to unveil at the Specialty Equipment Marketing Association Show in Las Vegas. Lear creates seat systems, electronic products and electrical distribution systems for car manufacturers. Their booth was set up with computers loaded with a presentation. But it's a bit of a challenge to get people to stop walking the show floor and sit down for a computer presentation. So a slogan and matching promotional product were chosen that generated traffic. The simple slogan: "Take a Closer Look." The item: a magnifying glass. The most satisfying and surprising aspect was how many people took the item and just kept walking, but then looked down and read "Take a Closer Look." Many of them stopped in their tracks, paused, and came back. The promotion helped the company generate 20% more leads than the previous year's show.
Stihl Inc., the power tools manufacturer, always has a line of people waiting to get in. During the three-day World of Concrete show, they awarded about 3,500 promotional products, including shirts, hats, key chains and mugs, all imprinted with the Stihl logo. Visitors all try to "win" one item or another by spinning a prize wheel. "The 'Wheel of Steel' gets people into our booth," says Stihl event marketing specialist Brad Sorgen. "Some people are hoping to win a shirt, other people are hat folks. Obviously, people try to win the bigger-ticket items over the smaller ones." Before anybody can spin the wheel, says Sorgen, they have to take a five-question test. Hostesses and salespeople hand out the tests while people stand in line. It's really a primer on whatever products Stihl is promoting at the show.
"People may be interested in the freebies," Sorgen says, "but while we have them in line, the quiz piques their interest about our products. Plus, we get all of their contact information." Sorgen estimates that his company gains about 30% more traffic - including a great number of new leads - whenever they use the wheel at a trade show.
The important thing to remember is that a promotion, whether for a trade show or some other purpose, should be a two-way street if it is to be effective. Exchange something of value to you for something of value to your visitor. Last month's feature article discussed this in more detail. In case you missed it, read Don't Say Giveaway here. If trade shows are on your calendar, make sure the product and program go together. We can help.
Did You Know?
You can save 15% on APTCO's delicious food gifts with our early order discount through October.

Favorite Quotations
"We are looking for a lot of people who have an infinite capacity to not know what can't be done."
~ Henry Ford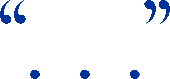 Trivia Corner
A penguin swims at a speed of approximately 15 miles per hour.
Is there just plain too much information out there?
Let us help you sort it out!
---