How To Make a Great Year!
The news is in. No, I'm not referring to the dismal economic news that has everyone holding their breath to find out the next steps to be taken by a governmental rescue plan. I mean the news about those people and companies that are determined to succeed in spite of the economy. I mean those who refuse to react to the Grinch and his head-in-the-sand attitude! Successful companies will make it because they'll be more aggressive and intelligent in their advertising. The days of wasteful advertising spending are over. This may not be great news for the traditional media like, TV, radio, magazine and newspaper ads. And it certainly isn't great news for printers of generic sales brochures. But those in tune with the new games in town will do just fine.
What are the new games? Well, in one sense they're not really new, just smarter applications of existing advertising methods. Instead of printing 5,000 brochures for an upcoming season of trade shows, they'll print 500 personalized pieces, each customized for the recipient. Case study after case study has shown that the response rate is much higher for targeted, customized marketing pieces, yielding a big return on investment instead of just another hopeful expenditure. In marketing, it's all about the percentages. Today's digital printing technologies make it possible for marketers to leverage the data they already own to create focused advertising, rather than wasteful shotgun blasts. When prospecting for new customers, they can acquire lists that are very specifically tailored to their needs, greatly improving their odds over the old mail "dump and pray" methods.
Promotional products, also known as advertising specialties or physical advertising, have long been recognized to be among the most effective tools when used as part of a well-planned campaign. This was proven again in a recent study showing them to have the lowest cost per impression of any media, beating TV, radio, and print. In case you missed our report on that study, you can check it out here. But the key here, ever so much more important in today's economy, is that they MUST be part of a well-planned promotion. There's a big difference between a promotion and a giveaway. Sadly, way too many imprinted items are used simply as giveaways. Sure, they'll still be appreciated and will reinforce brand identity, but much of the potential value could be lost. It's not about the product. We have over 850,000 promotional products on our web site, but SO WHAT? How they fit into the right marketing promotion is what matters. It's important to decide first on your marketing objective, then call an expert to put together the program and the tools to reach it. And yes, we would like to be the expert you call. But you already knew that, didn't you?
Did You Know?
APTCO can help you turn your generic sales literature into a targeted mailing that will get results!

Favorite Quotations
"The man who stops advertising to save money is like the man who stops the clock to save time."
~ Henry Ford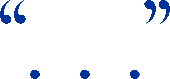 Trivia Corner
January is:
Get A Balanced Life Month
International Creativity Month
National Hot Tea Month
National Skating Month
National Stalking Awareness Month
Walk Your Pet Month
. . . and many more than you could count. Check out this
listing
.
Is there just plain too much information out there?
Let us help you sort it out!
---