How To Make Your Trade Show Investment Pay Off
We work with a lot of companies as they prepare to exhibit at a trade show. In addition to the long-time clients that we know well, there are lots of requests that come because Google led someone to our site, and they already had in mind what they wanted. Maybe it's pens, maybe it's water bottles, maybe it's flash drives — but they don't have time to discuss how they'll be used. While we're always happy to handle these orders (and many of them are on a tight deadline), sometimes we have to wonder if the expenditure paid off.
Doing trade shows right means starting with a clear objective. Trade shows can be expensive, and a lot of the costs are beyond the exhibitor's control. But some can be considered investments, provided you consider what kind of return you want. Promotional products should never be simply a giveaway, they should be a tool in your marketing approach.
Think about the look of the booth. It should reflect your theme. Oh, you should have a theme? Well, it may not always be elaborate, but at the very least, it should be an extension of your branding. Let your company colors be front and center. Don't rely on the generic black fabric and white ID signs provided. Make sure your staff is wearing branded apparel that fits in with the overall look. Pick one specific marketing message and highlight that in your graphics. There's not much time to grab the attention of the attendees as they walk past. Another theme idea that works well is one that incorporates the locale of the show. Unless the city is boring, you can probably pick up on some local interest. Or go for something way out there, like a safari or wild west look. Just make sure that if you take that route, it can be tied in with everything else in your materials, for consistency. If your company has been around a long time, consider a historical theme, making the booth look like the era of the company's birth.
Pre-show promotion can be the key to success. If an attendee list is available, you'll certainly want to use it. But consider segmenting the list. If it contains current customers, you'll want to market to them differently than new prospects. They already know your company, but there is probably some product or service you offer that they aren't using. The trade show can be a good opportunity to introduce them to that.
A direct mailing or email blast prior to the show should include basic information like your booth number, and some reason for people to seek you out. It could be something compelling like a contest or special discount on a purchase made at the show. Or it could be a desirable promotional gift. But in exchange for such a gift, you should get something in return. Consider asking visitors to fill out a brief questionnaire (3-5 questions). It's OK to have something inexpensive for the casual visitor, but one who shares information about their business needs can be rewarded with a higher value item.
Did You Know?
APTCO can help you dress up your trade show staff.

Favorite Quotations
"If at first the idea is not absurd, then there is no hope for it.";
~ Albert Einstein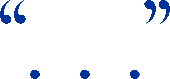 Trivia Corner
June is:
Alzheimer's and Brain Awareness Month
Aquarium Month
Dairy Month
Gay & Lesbian Pride Month
National Fresh Fruit and Vegetables Month
National Accordion Awareness Month
. . . and many more than you could count. Check out this
listing
.
Is there just plain too much information out there?
Let us help you sort it out!
---