Human Rights Watch Unlocks Prisons With Pens
Let's be honest, pens are one of the most over-used promotional products. Who doesn't have a drawer full of neglected pens with somebody's name or logo on them, set aside because they were cheap, or boring, or simply had nothing to distinguish them from all the others? Can you say unimaginative? Not to say that effective marketing campaigns cannot be built around the right pen when tied to the right message.
Pens proved mightier than prison bars at a recent Human Rights Watch (HRW) event held to raise awareness about Burmese political prisoners. "Free Burma's Political Prisoners," a special one-day performance and art installation held at New York's Grand Central Station on June 22, included chanting monks, remarks from leaders of Burma's exile community and a massive installation in which visitors could "free" prisoners by picking up promotional pens to sign a petition.
The installation appeared as a Burmese prison complex, with a series of cells in which prisoners were trapped behind bars. Upon closer inspection, visitors saw that the bars were actually pens that they could remove in order to sign their name to a petition; the petition called on Burma's military leaders to release more than 2,100 activists and journalists who had been imprisoned because of their negative comments about the government.
"By removing the pens from the installation and writing a signature, the passersby were doing two things," says Andy Clarke, executive creative director at ad agency JWT New York, which created the event for HRW. "They were signifying freedom by removing the pens and thus making it look like the prisoners were free to go, and at the same time they were using the pens to write their signature in a book as a petition to the Burmese government."
Each pen read, "The power to free Burma's political prisoners is in your hands," followed by the campaign's website address. Visitors were encouraged to keep the pens, and 1,000 of them were given away before the day's end. Besides the humanitarian importance of the event, which comes as Burma prepares for its first election in a decade, the campaign also hits close to home on a professional level for those at JWT.
"A lot of the political prisoners in Burma are artists and creative people who are locked away for using their talent to make a point about the way their country is run and for exercising their basic human rights," says Clarke. "We're fortunate to live in a country where we're free to express our feelings through our creativity, so that's exactly what we did. Creative people standing up for fellow creative people."
Did You Know?
APTCO is your business gift expert. We can craft a program that's best for you.

Favorite Quotations
"Regardless of the changes in technology, the market for well-crafted messages will always have an audience."
~ Steve Burnett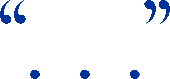 Trivia Corner
October is:
Family History Month
Breast Cancer Awareness Month
National Stamp Collecting Month
National Aids Awareness Month
Do It Yourself Month
Cookbook Month
. . . and many more than you could count.
Is there just plain too much information out there?
Let us help you sort it out!
---