Kids Eat up Movie Premiums Along with Meals
How does a smaller restaurant chain compete locally with the huge international franchises? One way is to take an established idea – kids' premiums – and give it a local twist. That's what Bembo's, a Peruvian burger chain, is doing by including figurines with their kids' meals that tie in with the Latin American animation film, Valentino y el Clan del Can.
"Local licenses are very attractive to Latin American chains," says Angel Morales, managing director at Creative Consumer Concepts International (C3i), the agency that created the figurines, "as it helps them compete at a different level with the large foreign (to their market) chains, such as McDonald's, Burger King, etc."
The concept for the toys came from Alpamayo Entertainment, the South American CGI company behind the film. The five figurines in the collection are based on main characters of the movie, which tells the story of a lost dog who joins a circus.
In addition to Bembo's in Peru, the toys will be distributed in different chains in other Latin American countries. "We have manufactured over 100,000 pieces on the first production run," Morales says. "We plan to make an additional run once we get additional orders from other markets."
The promotion was just launching as we went to press, but Morales expected good results. "Figurines do pretty well in foreign markets as a means to drive sales and traffic," he says. "Especially in South America, restaurants may partner-up with the film distributors to co-promote each other's product."
Did You Know?
APTCO goes way beyond stock items to create custom figurines and toys.

Favorite Quotations
"The significant problems we have cannot be solved at the same level of thinking with which we created them."
~ Albert Einstein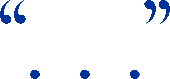 Trivia Corner
Average length of a coat hanger when straightened: 44 inches.
Is there just plain too much information out there?
Let us help you sort it out!
---