Let the Music Play
The recording industry has undergone tremendous changes over the past few years. Gone are the days when artists depended on signing with a major label, who would then handle all the promotion. As music production and distribution moves into the digital world, independent artists of every genre are finding new and creative ways of promoting themselves.
While the shift to digital music has brought increased risk of piracy, that has, by and large, been offset by the benefits of low-cost promotion through the internet. Social media has done wonders for musicians. Nine of the 10 most "liked" people on Facebook are musical artists, as are seven of the 10 most-followed people on Twitter, according to a 2013 report from the International Federation of the Phonographic Industry (IFPI). This direct communication between musicians and fans has lead schools such as the Berklee College of Music to offer courses on self-promotion. One of their recommendations is to market to a niche.
The Squirrel Nut Zippers recently released an album titled Hot. To promote it, they sent members of the media customized hand fans. Seattle band Candlebox marketed its third album Happy Pills, with notepads styled to resemble prescription pads. Rock band The Flaming Lips distributed new songs to fans via USB drives encased in gummy candy.
For a more elaborate example, consider what was done for the album Butterfly. They created a shadow box case holding a butterfly made out of resin, designed to be a true collector's item with each one numbered and autographed. A few were given to media and executives, with the balance offered for sale on the web. All 250 pieces sold within an hour. Now that's creating a buzz.
Did You Know?
APTCO works with musical groups all over the country on all aspects of promotion, including CD production.

Favorite Quotations
"Truth is stranger than fiction. Fiction is obliged to stick to possibilities. Truth isn't."
~ Mark Twain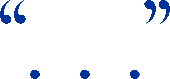 Trivia Corner
February is:
American Heart Month
Black History Month
International Boost Self-Esteem Month
Love The Bus Month
National Hot Breakfast Month
Plant the Seeds of Greatness Month
. . . and many more than you could count. Check out this
listing
.
Is there just plain too much information out there?
Let us help you sort it out!
---