Low Cost Sweepstakes Yields Huge Returns
Borax is an old brand, 115 years old, to be exact. Like many veteran brands, its consumer base tends to be, well, a bit older. To draw in a younger generation of women who were unfamiliar with its 20 Mule Team Borax laundry product, the Dial Corporation opted to create a contest with some kick to it.
The Kicks Like a Mule sweepstakes, which ran through 2007, offered consumers the chance to win $2,000. Sure the money was nice, but the prize consumers really got a kick out of was for second place - 100 stuffed toy mules.
Consumers really enjoyed the branded mules, says Angela Bachman, who handled the promotion. The idea was to take the name, make a caricature of it and use it to link the consumer back to the brand. Even though it's a branded item, it was fun and wasn't forced on them. People were excited about it.
How excited? Nearly three-quarters of a million (700,000) people visited the promotional Web site for the Kicks like a Mule effort. Almost a third of a million (328,500) signed up to win the sweepstakes. Making these results even more impressive is the fact that 58,000 people opted in to receive future information about special offers and contests.
That's very high, especially for a laundry booster, says Bachman. This was a great vehicle for the brand.
As in the case of Borax, a well-selected, creative logoed premium can be quite a prize. It can aid in brand building, consumer engagement and all of those other wonderful marketing buzzwords.
Did You Know?
APTCO can help you attract more qualified visitors to your trade show booth. It's not just the products - it's the PLAN! Let's talk.

Favorite Quotations
"You must be the change you wish to see in the world."
~ Mahatma Gandhi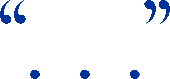 Trivia Corner
The average cup of coffee contains more than 1000 different chemical components, none of which is tasted in isolation but only as part of the overall flavor.
Is there just plain too much information out there?
Let us help you sort it out!
---