More Winning Promotions
The Expo hosted every year by Promotional Products Association International is a trade show covering a million square feet of exhibit space. I saw it up front and personal last month, and have a bucket full of pictures to share. I'll be posting these new product ideas regularly over the coming weeks. But this organization is about more than just products; it's about ideas that make marketing more effective. The best of these become winners of the coveted Pyramid Awards. I give these a lot of attention because they often spark an idea or an approach that might work effectively for your business. Here's what brought home the gold last year.
Bayer had a new product aimed at veterinarians — a drug for treatment of the animal parasite, lungworm. The problem has how to get attention away from a competitive market leader. They chose an educational approach with a compelling visual element. They utilized the concept of the Russian nesting doll to show how the lungworm can spread. Largest is a cat, the animal most often treated for the disease by vets. Inside that is a bird, and inside that, a rat. Most often, the parasite attacks the rat first, eventually working it's way up to the cat.
The sales team took these doll sets to locations such as pet stores and veterinary practices, where presentations were made to over 12,000 veterinary nurses and store staff members. The demonstrations gave a clear illustration of the life cycle of lungworms, and the manner in which they spread disease. Technical details were presented in an accompanying insert card, but the engaging visual nature of the nesting dolls grabbed the attention. As a result of this campaign, Bayer overtook its rival and gained the number one market position for the first time.
Nickelodeon, the cable and satellite television network whose programming is aimed at children and adolescents aged 8-17, was making plans to participate in Comic-Con, a gathering of 130,000 enthusiastic attendees, interested in comic and cartoon characters. The larger-than-life nature of this extravaganza made it difficult to cut through the noise and compete for attention. It was decided to use a nostalgia them, focusing on popular characters and TV series from the 1980s and 1990s. Three supersized replicas of the network's most beloved characters and concepts roamed the convention. To further spread the brand throughout the area, various wearable products were created, like the foam hats made to look like Chucky's hair, and oversized paper Chucky glasses which attendees wore as they wandered the show floor.
The character T-shirts were a big success, generating $20,000 in sales. Not a bad result for an environment where they could easily have been an afterthought.
Did You Know?
APTCO can make your T-shirt a billboard too.

Favorite Quotations
"Life is the sum of all your choices."
~ Albert Camus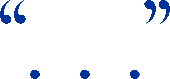 Trivia Corner
February is:
National Time Management Month
National Bird Feeding Month
National Hot Breakfast Month
National Women Inventors Month
Relationship Wellness Month
Pull Your Sofa Off The Wall Month
. . . and many more than you could count. Check out this listing.
Is there just plain too much information out there?
Let us help you sort it out!
---