Mott's Gets Its Pink On
With Breast Cancer Awareness month coming up soon, Mott's got a head start this summer with a well-thought-out campaign to raise awareness. They chose a theme to prove they are "Pink to the Core." In support of the Susan G. Komen Race for the Cure, the brand launched the limited-edition Mott's Plus Apple Sauce, available through October.
In addition to pledging $300,000 to the organization, Mott's also became the national sponsor of the 2009 Race for the Cure Series, the world's largest series of 5K runs and walks that raise funds for and awareness about breast cancer and breast health. The race is run in more than 120 cities in five countries.
At the events, Mott's is handing out branded black cloth tote bags, free product samples and a flyer with a coupon for $1 off a six-pack of applesauce. There is also an apple tree activity where attendees can fill out an apple cutout and hang it on the tree, thus pledging to be pink to the core.
"Race participants who participate in the apple activity at the Mott's booth, and who make a promise to care for their breast health, receive a 'Pink to the Core' tote bag, according to spokesperson Christine Price. "These cloth bags are an ongoing reminder of the promise they've made to care for their breast health, and engage in healthy habits, such as buying health foods. Coupons are also given to incent purchase of Mott's applesauce."
Susan G. Komen Race for The Cure, launched in 1982, has raised more than $1.3 billion to fight breast cancer.
Awareness campaigns can be a very effective way for any business to connect its name and brand with a worthy cause. It doesn't have to be a national cause. Many times a local one can be even more valuable. The co-branding effort can be a win-win for everyone. Chances are you can easily find suitable products to promote your campaign by searching on our web site, like we did here by simply typing "breast cancer" in the search box. Then your audience can get its pink on too!
Did You Know?
APTCO can help your company make a connection to a worthwhile cause on a local or national basis.

Favorite Quotations
"Most of my ideas belonged to other people who didn't bother to develop them."
~ Thomas Edison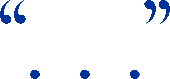 Trivia Corner
Abraham Lincoln, who invented a hydraulic device for lifting ships over shoals, was the only US president ever granted a patent.
Is there just plain too much information out there?
Let us help you sort it out!
---