On With the Show - Targeted Tactics
Targeted tactics for trade show marketing set the stage for long-term success. Many exhibitors fail to think of retention and reuse when selecting products for trade show marketing.
Do you hand out trinkets to everyone who walks by? Does the whole activity resemble Trick-or-Treat? The first step is to stop regarding this as a giveaway. To avoid just throwing away money, start by asking yourself a few questions. (It's OK to look up the answers.)
When and where will the show be?
Who is attending the show?
Will every attendee be a qualified buyer, or should you be targeting a select group?
What do you sell? Any gifts you distribute should be relevant to your business.
What are your goals for the show? (Perhaps the most important question!)

Lead generation?
Conversion?
Branding?
Once you answer those questions, it's time to get assistance from a promotional marketing firm like APTCO. We can help you select the right gifts, ones which will be worthwhile, to give to those visitors who are worth your while. If you approach this properly, you'll have a way to separate these from the rest. Those who qualify will receive a nice thank-you, and you will be that much closer to your goal.
Did You Know?
APTCO designs trade show programs that bring the right kind of traffic so you can get the right kind of results.

Favorite Quotations
"If we all did the things we are capable of doing, we would literally astound ourselves."
~ Thomas Edison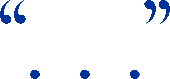 Trivia Corner
August is:
American Adventures Month
Admit You're Happy Month
Black Business Month
Get Ready for Kindergarten Month
National Catfish Month
National Picnic Month
. . . and many more than you could count. Check out this
listing
.
Is there just plain too much information out there?
Let us help you sort it out!
---