Promotion Raises Awareness of Second-hand Smoke
The Arizona Department of Health Services wanted to generate community awareness of the risks of second-hand smoke, particularly as it affects children.
The campaign, first introduced with TV spots and brochures in the surrounding Phoenix area, got a PR boost when it generated newspaper articles. Additional exposure was achieved through the distribution of two ingenious promotional items.
First, restaurants who supported a non-smoking policy received baby bibs to present to diners who came in with infant children. The bibs bore a custom imprint phrase, "I am in a designated non-smoking area."
In addition, bottles of soap bubbles were distributed at community events, such as fairs, workshops and women's expos. A message on the bottle label made humorous reference to the Surgeon General's tobacco warning. "May Cause: Joy, Laughter, Smiles and Excitement; Not: Asthma, Pneumonia or Cancer."
The program received tremendous support and sent a valuable message about the dangers of second-hand smoke.
Results: In a follow-up evaluation of the program, it was determined that the important message reached more than 100,000 local residents.
Did You Know?
APTCO has greeting cards. Think of Holiday cards, Thanksgiving cards, Birthday cards, Anniversary cards, Thank You cards, All Occasion cards! Select your verse and proof instantly online here.

Favorite Quotations
"All things must change to something new, to something strange."
~ Henry Wadsworth Longfellow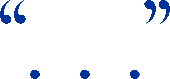 Trivia Corner
The average life expectancy of geese, barring all accidents, is 25 years.
Is there just plain too much information out there?
Let us help you sort it out!
---