Promotional Products Help Recovery
On the weekend of last summer's Formula I U.S. Grand Prix in Indianapolis, tire supplier Michelin North America found that their tires were dangerously incompatible with the newly resurfaced track at the Indianapolis Motor Speedway. They were forced to advise teams using their tires - about two-thirds of the runners - not to race. Only six cars ran, to the chagrin of almost everyone there, but especially Michelin, of Greenville, S.C.
It was a potential public relations disaster! Eager to make amends to attendees, the company started by refunding the ticket price and pledging to give away 20,000 tickets this year. "More recently," says Senior PR Manager Phil Romba, "when we prepared for the 2006 race, we secured FI World Champion Fernando Alonso and five other drivers from Michelin-shod teams to participate in the autograph session on the opening day of the race weekend."
The company also used promotional products in the campaign. But another roadblock was ahead. "As we planned for the autograph sessions," Romba explains, "we learned that we couldn't have any signage in the area to promote Michelin. So we came back to the Speedway with ideas for giveaways to fans that they could use for autographs — and that would become visual reminders for television and for other fans."
They created 2' x 3' flags featuring the Michelin Man mascot, as well as branded T-shirts and baseball caps. The company gave away 8,300 items at their events and to fans walking in from the parking lots each morning. In addition, they donated $5 for each Michelin tire sold by local dealers, for a total of $40,000 to the Boys and Girls Clubs of Indianapolis for their Race Against Drugs program.
Did the efforts work? "Fan reaction was very, very positive," Romba says. "We left Indianapolis knowing that FI's future in the U.S. looks strong. Fans appreciated our giveaways. Our dealers made an investment in the well-being of the Indianapolis community."
Favorite Quotations
"Man's mind, once stretched by a new idea, never regains its original dimensions."
~ Oliver Wendell Holmes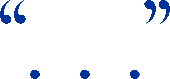 Just for Grins
Salesman: It has a built in color monitor and comes with a mouse and keyboard--
Customer: Does this thing come with a battery backup system?
Salesman: No, but we have one over there for $99.00. Do you have problems with power outages?
Customer: No, but I don't want to lose all of my Microsoft documents every time I turn off the computer!
Is there just plain too much information out there?
Let us help you sort it out!
---