Save A Squirrel Campaign Grabs Attention
Monroe Shocks and Struts has a message for all of the animal lovers of the world: "Replacing worn ride control components could improve vehicle steering, stopping and stability – and just might save the life of an innocent squirrel darting across the street."
This was the official statement released by the company after it sent a bag of squirrel food, the Squirrel Street Journal newspaper and a personalized note from a squirrel to reporters. Next the recipients received a logoed bag of peanuts and a squirrel, or rather, mouse pad.
These promotional products were used to build hype for its "Save a squirrel" campaign which launched in April.
"We've already had tremendous interest in the 'Squirrels' campaign from the automotive industry as well as consumers," says Carri Irby, brand manager of Monroe Shocks and Struts which is owned by Tenneco, Lake Forest, IL, prior to the launch of its ad campaign. "As our billboards go live in the coming weeks, we expect a tremendous spike in traffic to our Web site, as well as word-of-mouth advertising driven by local broadcast outlets and the thousands of businesses that sell and install Monroe shocks and struts."
The squirrels have gotten around as the message is broadcast on billboards throughout the country, on 2,000 radio stations, within Major League Baseball stadiums and via the Web.
Monroe also made sure to add a heavy assortment of promotional products to the mix. Mouse pads, note cubes, pens, trash cans and bagged peanuts are available for use by its sales force. "Our promotional programs are tightly integrated into the campaign," says Irby. The squirrels could not be reached for comment.
Did You Know?
APTCO can make sure your campaign is GREEN! Show that your marketing is in tune with the environment by checking out our earth-friendly products.

Favorite Quotations
"Thinking is the hardest work there is, which is the probable reason so few engage in it."
~ Henry Ford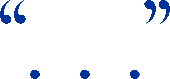 Trivia Corner
The Dead Sea is nine times saltier than the ocean.
Is there just plain too much information out there?
Let us help you sort it out!
---