Scratch-off promotion pays off BIG!
With so many important issues to address and so much need in the world, non-profit organizations are faced with a daunting proposition: How do they generate public awareness for their cause; and how do they motivate the public to act? Maybe most important of all, how do they accomplish these critical mandates on a shoestring budget?
When it comes to non-profit organizations, creative outside-the-box thinking that drives big results with small budgets is critical. This is where digital incentives come into play. Digital incentives such as music downloads and cell phone entertainment make ideal marketing tools for non-profits because they are inexpensive to deliver, have high perceived value and appeal to a broad demographic base. What's more, because they are delivered via the Internet, music download and cell phone entertainment incentives can help accomplish two of the most important goals for non-profit organizations: 1) drive traffic to the organization's web site to help educate the public about their cause and ways they can get involved; and 2) capture valuable data for ongoing communication.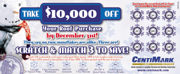 Red Cross needed an incentive that would motivate people to register in the organization's online database. The solution? A "Summer Scratch-Off Sweepstakes" digital download promotion.
Red Cross distributed 200,000 flyers to people who visited Red Cross locations, each featuring a mystery code guaranteed to win a prize. Most codes contained music downloads good for either one or five free songs. But there were also three iPods, 2 DVD players and a 40-inch flat screen TV up for grabs, along with coupons good for discounts at Red Cross stores. To find out what their mystery code was worth, flyer recipients were first required to log on to a Red Cross web page and complete a registration form. Upon completion, they could enter their code and instantly find out what they had won.
The program was a huge hit – so much so that Red Cross distributed an additional 70,000 scratch-off sweepstakes flyers. The end result? Red Cross increased its database by 105,000 people, a 39 percent conversion rate.
Favorite Quotations
"Things turn out best for the people who make the best out of the way things turn out."
~ Art Linklette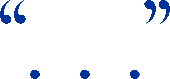 Just for Grins
A customer couldn't get on the Internet:
Helpdesk: Are you sure you used the right password?
Customer: Yes I'm sure. I saw my colleague do it.
Helpdesk: Can you tell me what the password was?
Customer: Five stars.
Is there just plain too much information out there?
Let us help you sort it out!
---