Speaking of Buzz, Campaign of Few Words Generates Big Buzz
Can two words sum up what a hospital and its staff are all about? Sure, when they're backed up by a huge marketing program like the Hello Life campaign launched by Brookwood Medical Center in Birmingham, AL.
"Hello Life represents the attitude that our caregivers hope to imbue upon our patients," says Marketing Director Debbie Hollenstein. "When a patient receives care at Brookwood, he or she should leave the hospital able to lead a happier, healthier and more active lifestyle — to have the attitude of living life to the fullest."
The hospital kicked off the program with a teaser campaign. Starting in January, they spread the Hello Life message (without letting on who was behind it) using print ads, billboards and radio spots. Street teams in high-traffic areas handed out thousands of T-shirts and tens of thousands of stickers, window decals and flyers. To prevent anyone from spilling the beans, they told the street team as little as possible about the campaign they were working on. They knew three things:
The message wasn't political.
The message wasn't religious.
The message was about the power of being positive.
Niki Lim, PR coordinator, says that the street team had their best day at a charitable run for cancer research. "Runners after the race want to change T-shirts anyway, and with Hello Life, they were like, 'Oh, it must be a Survive Cancer thing.' "
After three weeks, Brookwood revealed its role in the campaign with TV and radio spots, print ads, direct mail and employees wearing T-shirts and stickers. "Our immediate goal was to generate buzz," Lim says. "I think we did that effectively, based on feedback from the street team, the article in the Birmingham News and client feedback since the reveal."
Did You Know?
APTCO displays over 850,000 promotional products in our main web database, but it doesn't stop there. We can bring your custom product from conception to production.

Favorite Quotations
"Nature does nothing uselessly."
~ Aristotle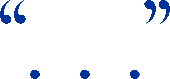 Trivia Corner
The average lead pencil will draw a line 35 miles long or write approximately 50,000 English words.
Is there just plain too much information out there?
Let us help you sort it out!
---