Street Marketing Takes Off
If you were visiting Chicago last summer and you thought you saw a giant owl, you weren't hallucinating. You likely saw Ollie, the TripAdvisor mascot. The owl and a TripAdvisor street team targeted tourists in five major U.S. cities between July 20 and August 19 with the goal of raising awareness about its Web site. To make sure tourists didn't forget what they saw, the brand gave out a suitcase full of promotional products, including luggage tags, T-shirts, hats and bags. "The goal was to have tourists and locals wear or use TripAdvisor-branded merchandise and be walking billboards for the brand," says Sarah Welch, senior director, brand and customer marketing for TripAdvisor, Atlanta. It worked.
In the era of media fragmentation (meaning people just don't watch as many TV commercials as they used to), marketers are looking more and more to one-to-one marketing tactics. As a result, street teams are getting a longer look from brands large and small. Street teams are a recent marketing phenomenon: the practice of having a small army of brand ambassadors blanket a city or event. That generally means people in a consistent uniform and brand message and often involves a premium such as logoed merchandise, postcards or a free product sample.
"Integrating a consumer-facing team to establish a face-to-face relationship between your brand and target consumers can be a quantifiable lead-generation tool," says Robb Hecht, an integrated brand marketing communications strategist based in New York. "Typically, street teams employ incentives in order for passersby to interact with them. The goal is to place your brand collateral into the hands of targeted consumers directly, with the hope of developing an intimate and immediate relationship." In terms of the TripAdvisor effort, targeted visitors and locals also received city maps customized for each market. The maps offered activities for visitors to do and places to see, as prioritized by the wealth of user-generated content on TripAdvisor.com, thus giving recipients an introduction to the brand. The sweepstakes dangled a trip a year for 10 years if consumers created a traveler network on TripAdvisor.
Downtown Cincinnati Inc. is another committed user of street teams. An organization in charge of promoting the region, they coordinated an effort among local businesses to get attention to the events and attractions downtown during the recent holiday season. Workers and visitors alike were greeted by Santa-hat-wearing street teams who handed out 2,000 presents. The haul included items like tickets to museums as well as logoed insulated coffee mugs from local architecture firm FHRC and hats from the NFL's Bengals.
AutoTrader.com has a lot of things. For example, the number-one online automotive marketplace in the country has more than 13 million unique visitors monthly. It also has more than 3 million cars listed for sale. What it doesn't have is a full-time show staff to attend the 50-plus auto shows that happen yearly. Instead, AutoTrader.com regularly hires and trains street teams to give the firm a memorable presence.
Auto shows are especially important for the brand, "because we don't have stores," says Christina Moore, sponsorship manager for AutoTrader.com, Atlanta. "We don't often have the opportunity to get in front of our consumer and engage them. Most of the times they're sitting in their pajamas looking at cars online." Its street teams "put a face to our brand," she says.
At the L.A. Auto Show in November, there were 10 staff members on hand to cover 12-hour shifts during the 10-day show. Before the event, they went through "a rigorous three-hour process to make sure they bleed AutoTrader.com-orange," Moore says. This included understanding the brand message and what AutoTrader.com wanted to accomplish at the show.
Decked out in logoed green, purple and, of course, orange uniforms, the team members handed out more than 10,000 car-shaped stress balls and 5,000 USB bracelets. They also gave out scads of game pieces that drove people to the site for a chance to win $25,000 toward the purchase of a car. The teams also invited attendees to the booth to take part in a game show. The winner of a quick round of the Scene-It DVD game received a $50 logoed debit card.
Did You Know?
In addition to advertising, we've provided office forms and supplies for over 30 years.

Favorite Quotations
"Sometimes the questions are complicated and the answers are simple."
~ Dr. Seuss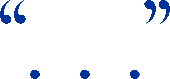 Trivia Corner
Van Gough painted 4 still life canvases devoted entirely to the potato.
Is there just plain too much information out there?
Let us help you sort it out!
---