Summer Means Baseball Which Means Bobbleheads
Garden gnomes, soap dispensers, fedoras and replica championship rings are just a few of the new promotional items MLB teams will give away at ballparks this season. Still, the promo product that remains the most collectible and universally popular in stadiums is the bobblehead. In fact, there are more than 130 bobblehead promotional nights scheduled at MLB parks in 2015, featuring replicas of current players, broadcasters and movie characters.
"We give away a bobblehead, it automatically becomes a sellout," Rick Schlesinger, COO of the Milwaukee Brewers, recently told ESPN. "Every year we think we might have exhausted the bobblehead craze here in Wisconsin, and it doesn't happen." For 2015, the Brewers have sold out multiple packages of promotional tickets – entitling fans to a bobblehead of Bob Uecker's character from the film Major League and a bobblehead of catcher Jonathan Lucroy with a green light saber in his hand for Star Wars night. The Cincinnati Reds, meanwhile, have nine promotional bobblehead dates planned, and the Los Angeles Dodgers and St. Louis Cardinals each have eight. The Yankees are giving away four bobbleheads this year in the images of Masahiro Tanaka, Thurman Munson, Jacoby Ellsbury and Babe Ruth.
Bobblehead technology will also improve for 2015. The Brewers' Uecker figurine has a chip in it that will belt out three phrases from Major League and the Cardinals' Harry Caray bobblehead will also talk – a gift meant to honor the legendary voice of the rival Chicago Cubs. The popularity of bobbleheads is far from a fad — plans were recently announced to open a National Bobblehead Hall of Fame and Museum in Milwaukee. The museum will host bobblehead events, autograph signings and mascot appearances, and it will include a bobblehead-themed restaurant. Alternatively, as an ongoing display, the Miami Marlins have a collection of about 600 baseball bobbleheads inside Marlins Park.
If bobbleheads aren't what you're looking for, though, MLB teams are offering quite a list of distinctive premiums this year. A few top picks: Hisashi Iwakuma bear hats (Mariners) were given on April 25; BBQ branding irons (Twins) were given on May 25; and Star Wars' themed Death Star balls (Red Sox) on were given on May 4; R2D2 can coolers (Nationals) are planned for July 19.
Of course, you don't have to run a major league baseball team to get the marketing benefits of bobbleheads. Businesses and organizations of all kinds have used them. We previously profiled a non-profit that boosted membership rolls with such a campaign. Maybe it will work for you. Give APTCO a call for help with all your marketing challenges.
Did You Know?
Whether we start with one of 850,000 existing promotional products, or design a custom project, APTCO is ready for you.

Favorite Quotations
"Kites rise highest against the wind, not with it."
~ Winston Churchill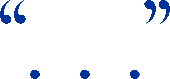 Trivia Corner
July is:
Cell Phone Courtesy Month
Independent Retailer Month
National Blueberries Month
National Grilling Month
National Parks & Recreation Month
Women's Motorcycle Month
. . . and many more than you could count. Check out this
listing
.
Is there just plain too much information out there?
Let us help you sort it out!
---