The Aftermath of Black Friday
Did you survive Black Friday? I did. But then, I'm a guy, so it wasn't that difficult. In fact, I'm a lucky guy because my wife is averse to holiday crowds. She's also allergic to mornings, so there's no chance of her being lined up outside a mass merchant at 4am! So it's more like mid-morning when we're sitting over a cup of coffee starting to think about our holiday shopping plans. And realizing that it's time to refine all those loose ideas and come up with some concrete choices. Mind you, it wasn't procrastination that put us in this position. Just call it the circumstances of a very busy life.
Whatever your reasons, you may find yourself in the situation of needing to make up for lost time in planning your holiday gifts. If so, you have plenty of company. Late November was a wake-up call for many of our clients. Many companies, who usually place their holiday gift orders in September, have ordered later this year. Call it a sign of the times. But there's good news!
Never in our 13+ years in business have we seen so many of our suppliers offering such a great selection of products - all available on a rush basis. A can-do attitude, perhaps born of the recession, has really taken over. We even have some completely custom jobs in process right now, moving from conception to delivery at lightning speed. Whether it's a traditional item like music CD's or ornaments, or something with more year-round use, you'll find it.
Did You Know?
Food Gifts are the #1 choice for holiday gifts, chosen by 65% of all businesses. We have them and can get them in your hands FAST!

Favorite Quotations
"A person who never made a mistake never tried anything new."
~ Albert Einstein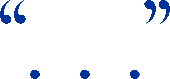 Trivia Corner
The melting point of cocoa butter is just below the human body temperature — which is why chocolate literally melts in your mouth.
Is there just plain too much information out there?
Let us help you sort it out!
---