The Opportunities a Recession Brings
It seems like common sense, if you advertise when everyone else stops marketing…
Your message is more likely to be noticed due to fewer ads in the market
Your business is more likely to be remembered when everyone starts advertising again
It is common sense, yet during every recession, one of the first thing many companies do is pull back on their marketing and advertising.
During the current economic downturn there is an incredible opportunity to INCREASE SALES and BUILD MARKETSHARE. But don't take my word for it … there's almost a century of proof to back up common sense.
Here's a quick summary:
1990's – A MarketSense study concluded the best strategy for coping with a recession is balancing long-term branding with promotion for short term sales. The study shows brands like Jif and Kraft Salad Dressing experienced sales growth of 57% and 70% respectively after increasing their advertising during the recession.
1980's - McGraw-Hill Research analyzed 600 B2B companies and found that those who maintained or increased advertising grew significantly … both during the recession and the following three years. In fact, by 1985, sales of companies that advertised aggressively had grown 275% over those that didn't.
1970's – An American Business Press study showed that companies that advertise and market aggressively can maintain and increase sales during a recession and in the following years.
1940's, 50's, 60's - Buchen Advertising tracked advertising dollars vs. sales trends for the recessions of 1949, 1954, 1958 and 1961. They found that sales and profits dropped at companies that cut back on advertising and, that after the recession had ended, those same companies lagged behind the ones that maintained their ad budgets.
1930's (The Great Depression) - Post was the leading cereal brand. In fact it was the only cereal brand people would have thought of at the time. But due to the Depression, money was tight and sales were falling. Post figured they did not need to continue advertising because they "owned" the cereal market and they needed to cut expenses. Cereal was considered a luxury anyway. Kellogg's, on the other hand, took advantage of the economy that was suffering. They created a positive ad campaign featuring Tony the Tiger and the very positive and enthusiastic Kellogg's slogan "They're GREAT!" They doubled their ad budget, and bought spots in newspapers and radio time across the nation. Americans loved Tony the Tiger and the message he sent during a very negative time. Kellogg's brand bucked the trend, and grew quickly, in a time when money was tight by keeping their brand top-of-mind. Today, if anyone "owns" the cereal market, it's Kellogg's.
Another key conclusion: recessions can shake up the heirarchy of industries. Studies conducted by both McKinsey & Company and Boston Consulting Group show that during the 2000 slowdown, approximately 1/3 of the companies in the top quarter of their industries tumbled from their positions. Only 10% of them had clawed back five years later, while 15% of today's market leaders vaulted to the top during that recession. Source: Value-for-Money Strategies for Recessionary Times in Harvard Business Review.
What are you doing to make the most of the challenges of 2009? Effective marketing operates on multiple fronts using many different types of media. Don't just advertise, create a promotion. The best ones have an incentive and a physical component built in - something consumers will keep and remember. In today's ipod and tivo/dvr world, that's more important than ever.
Did You Know?
APTCO has a section of our web site devoted to USB flash drives, pens and wristbands, digital frames and cameras, and mp3 players.

Favorite Quotations
"Human beings, by changing the inner attitudes of their minds, can change the outer aspects of their lives."
~ William James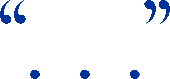 Trivia Corner
Although it is the central figure in the state's flag, the last grizzly bear in California was spotted in the Sierras in 1924.
Is there just plain too much information out there?
Let us help you sort it out!
---