The T-shirt As Billboard
Marketing through promotional products may date back to campaign buttons for George Washington over 200 years ago, but the branded T-shirt has a shorter history. The T-shirt itself (in its plain white form) debuted as part of the US Navy uniform in the early 20th century. But it took a while before anyone recognized its promotional possibilities.
Popular theories have stated that it first appeared to promote the movie The Wizard of Oz, but according to John Fricke, Oz historian and author of several Oz-related books, no garments were included among the 4 dozen or so licensed products approved for the film. The first documented appearance of a promotional T-shirt had another military connection — the Air Force Gunnery School. Their T-shirt appeared on the cover of Life Magazine on July 13, 1942. While the intent wasn't purely promotional, this marked the beginning of the popularity of the T-shirt among the general public.
Just six years later, New York Gov. Thomas E. Dewey printed promotional T-shirts for his 1948 presidential campaign, with the slogan, "Dew It With Dewey." Though the shirts didn't end up leading Dewey to victory, the Smithsonian Institute has the fabled T-shirt in its collection today. This, then, is likely the first true promotional T-shirt. Fast forward to today, and branded T-shirts are everywhere. Contestants on the TV show "The Voice" are handed a promotional "Team Gwen" shirt by coach and fashion icon Gwen Stefani. It's a smart strategy, creating an instant emotional connection.
There's something about promotional T-shirts that can create an incredible emotional connection between the wearer and the brand. John Spivey, marketing manager with Hanes Branded Printwear says they "can reflect who we are — whether that's where we've been, what groups we're a part of, or a cause we believe in. They are both conversation starters and billboards." With the right fit, message and design, T-shirts have major marketing power. "A T-shirt that's worn again and again makes your brand part of the fabric of someone's life," says Spivey.
While basic, unisex T-shirts still have their place in certain types of promotions, today's most desired T-shirts are a little more sophisticated. Consumers are enjoying the trend to more stylish, form-fitting shirts. Here are a few popular examples:
A stylish v-neck and rolled-forward shoulders for better fit make this shirt stand out.
Take a basic t-shirt to the next level with our Xpression pocket. Customize the pocket with any logo, unlimited colors, place the pocket wherever you wish.
The whole family can sweat it out—and look good doing it—in this shirt with advanced moisture management performance and odor control.
A soft, cottony hand combines with sweat-wicking performance to keep everyone cooler and drier while training or lounging around.
Did You Know?
APTCO is prepared with all the latest decoration techniques to make your shirt stand out in the crowd.

Favorite Quotations
<p"If the world were perfect, it wouldn't be."
~ Yogi Berra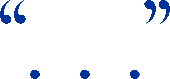 Trivia Corner
December is:
Bingo Month
Write a Friend Month
National Tie Month
Safe Toys and Gifts Month
Universal Human Rights Month
Worldwide Food Service Safety Month
. . . and many more than you could count. Check out this
listing
.
Is there just plain too much information out there?
Let us help you sort it out!
---