The Three Stages of Trade Show Marketing
Trade show season has begun again, so many of our clients are looking at their calendars and making plans for an effective approach to this most important component of their annual marketing. That means taking a big-picture view. There are three stages: pre-show marketing, the show, and post-show follow-up.
The least important part of your trade show is the actual trade show. What's that again? Too often, all the focus gets placed on the show itself. But trade show success lies in the pre-marketing and post-show follow-up. First, ask yourself if the reason you are exhibiting at trade shows is to create brand awareness for your company's products and services. If the response is yes (as it is for many), then maybe you should think a little deeper. Simple brand awareness is not competitive enough for today's approach to building business. Get aggressive! Shoot higher! What you should be shooting for is brand preference. Let's tailor a trade-show experience that will exceed your expectations.
Did You Know?
You can hand out a flash drive this week that contains different information next week. Ask us how.

Favorite Quotations
"Without promotion something terrible happens. . . Nothing!"
~ P.T. Barnum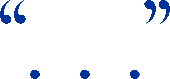 Trivia Corner
The first email was sent in 1972.
Is there just plain too much information out there?
Let us help you sort it out!
---