We're Not Just Playing Around
With today's hectic pace and the increasing amount of stress we shoulder, it's no wonder that people are looking for more ways to play. Many of them turn to toys and games that teach, entertain and keep hands—big and little—busy. Digital games are popular today, but so are toys that are basic and uncomplicated. And you might be surprised who's playing: a growing number of adults are reaping the benefits of play through games and toys.
The NPD Group, a market research company, says the trend of adults buying toys and games such as puzzles, building sets and action figures for themselves is continuing to grow. In fact, the research firm refers to this group of consumers as "kidults." Millennials account for almost half (48 percent) of the spending in this group, followed by Gen Xers and Boomers at 28 and 24 percent, respectively.
The "kidult" trend is not just influencing the retail toy market, but it is also alive and well in the promotional products industry. "I think it's safe to say most promotional toys and games sold today are geared toward adults," says Mark Jenkins of supplier Pioneer Balloon Company. Nevertheless, many of these toys end up being re-gifted to children later on.
David Goldfarb of supplier Evans Manufacturing attributes the rising popularity of adults buying toys to the influx of Millennial workers. "As millennials have increased their presence in companies, the importance of fun in the workplace has risen," he says. "Promotional items that are fun and engaging let clients know that a company has a fun, dynamic culture that promotes team building." Robbie Reynolds of Visions/Awardcraft adds "We're seeing a growing popularity in toys and games in general. We believe this is due to people looking for more meaningful connections. What better way to bring people and brands together than with a fun game?"
Unblocking the Mind
Out of the countless stories of effective use of toys and games, here is one of our favorites. The memory care rehabilitation facility at Saint John Medical Center needed a promotional piece to help patients with memory therapy. The facility chose the Jumbo Promo Blocks promotional toy designed with two different sets of words. The patient was given the word order and the unassembled blocks and asked to put the toy together in the correct order. Different sets were created for those with dementia and those with traumatic brain injuries. Full-color printing on one side of the jumbo blocks serves as a constant reminder of the care facility.
Favorite Quotations
"The important thing is not to stop questioning. Curiosity has its own reason for existence."
~ Albert Einstein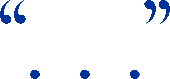 ---
Tags: Promotional toys, effective marketing