What's New in T-shirts
These walking billboards are everywhere. And they have been for a long time, about 80 years. That is, the promotional variety. Plain T-shirts are older than that, starting as underwear around 1900, but it's reported that the first use of a T-shirt in marketing was for the promotion of the movie "The Wizard of Oz" in 1939. Styles and materials of T-shirts have evolved over the years.
Tastes in promotional T-shirts follow closely the trends in retail. While you may not find the latest crazy styles on display at fashion shows, you are likely to recognize styles from the local Macy's. The heavy cottons and boxy cuts that were typical a few years ago are not seen much these days. Rachel Newman, director of marketing for Hanes, says "Consumers are looking for shirts that have the same style, features and benefits of what they are finding at retail. That includes lighter-weight fabrics, more fashion-forward styling and interesting fabrications. It also means styles that span both casual and performance — T-shirts that can be worn to work out and then to eat out."
But retail styles come and go. Just when you think they're gone for good, they make a comeback. Take baggy pants, for instance. Slim fits and "skinny jeans" pretty much took over for a time, but recently GQ Magazine reported that loose-fitting men's pants are becoming very popular in Europe. Slim profiles are still the most popular in T-shirts, but other changes are happening. The biggest one is a preference for lighter fabrics. People are wanting lighter, softer, and better-cut shirts. Blended fabrics and ringspun cotton (much softer than regular cotton) are common. V-neck cuts are making a comeback, too. Then there is color. Bright colors including neon shades have dominated lately, but we're also seeing deep and dark earth tones, as reflected in Pantone's choice of Marsala as color of the year last year. You can expect to see shades like this for a while — until the next hot thing comes along.
APTCO still sells the traditional 6.1 oz. 100% cotton T-shirt from well-known brands like Hanes and Gildan. But if you want to step up the impact of your branded apparel, why not talk with us about the more fashion-forward options on the market today? After all, don't you want your company shirt to become the favorite of your customers and fans? Instead of having your logo stuck in the closet, why not offer something that will be first choice to be worn?
Did You Know?
Apparel styles are in constant motion — count on APTCO to keep your brand fresh.

Favorite Quotations
Coming together is a beginning. Keeping together is progress. Working together is success.
~ Henry Ford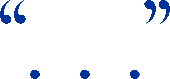 Trivia Corner
June is:
Alzheimer's and Brain Awareness Month
Country Cooking Month
Great Outdoors Month
National Accordion Awareness Month
National Ice Tea Month
World Infertility Month
. . . and many more than you could count. Check out this
listing
.
Is there just plain too much information out there?
Let us help you sort it out!
---