Apparel Trends and Looks for 2019
With 2018 wrapped up and a new year here, we start taking stock of what's in store for 2019. In the decorated apparel world, there's a trend of new styles emerging as well as classic looks resurfacing. In many instances, the "newer" looks on trend for 2019 mimic existing styles. Rather than reinvent the wheel, apparel designers are taking classic looks and reimagining them. "The ringer T and the three-quarter sleeve baseball T are heritage styles that are as popular today as decades ago," says Marcus Davis, Hanes. To add a modern element, these old-school looks are coupled with more contemporary fabric construction. Lighter-weight garments with a softer feel are continuing to maintain popularity, and sources contend this style will continue to see prominence in the coming year.
In the professional attire category of apparel, meanwhile, a shift in workplace culture has turned the tide for what customers look for in decorated workwear. For men, the traditional suit-and-tie look is slowly being eclipsed in some environments with more stylistic approaches. "Stereotypes are fading as men look for office wear that reflects their own fashion sense over 'tried and true' standards," stresses Vicki Ostrom, of major wholesaler SanMar. These newer looks include things like easy-care shirts that require little-to-no ironing and lightweight outer shell jackets, addressing the need for clothes that are multifunctional, so workers can wear the same branded garments they're wearing at the office outside the workplace.
Colors Everywhere
Like apparel styles, fashionable colors and hues taking apparel into 2019 rely heavily on looks from days gone by over radical new shades. "We are in the midst of a vintage-modern revival with style and color trends," says Jeanene Edwards, Fruit of the Loom. "Trending colors ebb and flow with the seasons and now we are seeing a peak in heathered-blend popularity." Some trending colors for 2019 follow a rich, vibrant pattern in bright reds, yellows, pinks, and blues. The strategy for the new year, parties agree, is the coordination tactics over innovation. Citing the more vivid colors as "power pastels," Ostrom notes that "it's not the colors that are new, it's how you mix them."
Influences
What's driving these trends? Sources point to a multitude of different factors, but one primary influence is the growth of a younger workforce. "Every few decades we see trends come back and lifestyles change, and 2019 is a mix of both" explains Edwards. The younger generation, Edwards contends, is embracing a more minimalist and functional approach to life. Part of that approach means using apparel to make a statement about who they are and what they believe. The numbers seem to line up with this sentiment as well. A 2018 Pew Research study finds that more than one-in-three American labor force participants, or 35 percent, are millennials, subsequently making them the largest generation in the U.S. Labor Force. With that significant of a number, producers can expect to see more millennial customers who aren't only entry-level employees at a company, but decision makers who help build a company's identity through decorated apparel, headwear, and accessories.
Favorite Quotations
"Life is like riding a bicycle. To keep your balance, you must keep moving."
~ Albert Einstein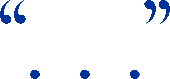 ---