Capture Your Audience with Pre-show Promotions
Trade show season is right around the corner. We help lots of companies to prepare for exhibiting at trade shows. With ever-increasing travel costs, people don't attend on a whim. Today's tradeshow attendee is a buyer, not a browser. But will he be your buyer, or someone else's?
With the increasing amount of value companies place on event marketing (92% of respondents in a recent survey said that tradeshows affect their purchasing decision), exhibitors have been racing to adapt their event tactics to appeal to their new, time-crunched audience. And what we've learned is that what you do before the show can be just as valuable as your strategy during the show.
Pre-show promotions and audience acquisition can add enormous impact to your event marketing program. As an attendee walks onto the show floor, your chances of them stopping by your booth are much greater if they are exposed to your brand prior to the show. In fact, according to a recent study sponsored by the Health Care Exhibitors Association, many of the industry's most successful exhibitors obtain a list of potential attendees and send personalized e-mails inviting them to their booth. This tactic has shown repeated successes in attracting more attendees, which, in turn, opens numerous opportunities to achieve greater ROI.
Trade Show Tips - Eyes on the Objective
Tradeshow objectives should integrate with your overall marketing plan, so keep your basic marketing strategy in mind when developing event goals. As you set objectives, consider these questions:
Revenue: What revenues do you hope to gain as a result of this event? Set a target based on total revenues and projected quantity of your average.
Sales leads: How many leads do you hope to capture? Break this total down to set daily goals for your event.
New contacts: Will this be a good opportunity to establish new contacts (e.g. new vendors, partners or vendors)?
Market research: What information might you learn from the audience? Prioritize the information you need and keep your questionnaire as short as possible.
New product/service exposure: What percentage of your target market will be exposed to your new product/service?
Brand awareness: Obviously you want to increase brand awareness, but how will you measure your ability to do so? Make sure to include a question on your survey or in your face-to-face interaction that will enable you to measure brand familiarity.
By setting measurable objectives, you'll be able to gauge an event's success, demonstrate those results to upper management, and make adjustments in your future plans.
Favorite Quotations
"There is nothing like returning to a place that remains unchanged to find the ways in which you yourself have altered."
~ Nelson Mandella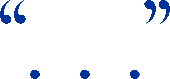 Just for Grins
Insert Joke here
Is there just plain too much information out there?
Let us help you sort it out!
---