Humane Society is Barking up Right Tree
Upfront gifts from non-profits to prospective donors are nothing new, but they're usually low-cost items like address labels, greeting cards and notepads. Not so with a recent mailing from the Humane Society of the United States (HSUS). The organization sent prospective members a beautiful vinyl tote, complete with Velcro closure, zippered front pocket and beautiful puppy-themed artwork.
"In its direct marketing program, the HSUS often mails premiums to prospective and current donors," says Nancy Campbell, DM director for the group. "Upfront totebags were tested previously, and we did rollout with a mailing to prospective donors in early January 2008."
Campbell didn't want to give away trade secrets by commenting further on how the product was chosen, but it's clear that her team made sure that both the bag and the artwork were high quality. The targeted audience, gleaned from lists rented from or exchanged with other entities, must have been considered good prospects.
She did reveal that by early March the promo had come close to meeting its goal for recruiting new members and supporters. HSUS also got great feedback about the totes from recipients. "Members have said people comment on how nice they are and want to know how to get one," says Charlotte Mead of the membership department.
She added that some recipients called and wanted extras to use as gifts or because they'd lost theirs. "The one I recall that was extreme is a lady who had her car stolen, and the bag was in it," Mead says. "She desperately wanted another bag."
Better still, the requests for extra bags have been accompanied by additional donations. Just one more example of how the right promotional product can generate a real return on investment.
Did You Know?
APTCO prints magnets of every description. We can mount them on letters or postcards for mailing.

Favorite Quotations
"I keep marketing for the same reason a pilot keeps his engines running once he gets off the ground."
~ William Wrigley, Jr.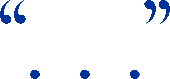 Trivia Corner
On average, 42,000 balls are used and 650 matches are played at the annual Wimbledon tennis tournament.
Is there just plain too much information out there?
Let us help you sort it out!
---